Web Design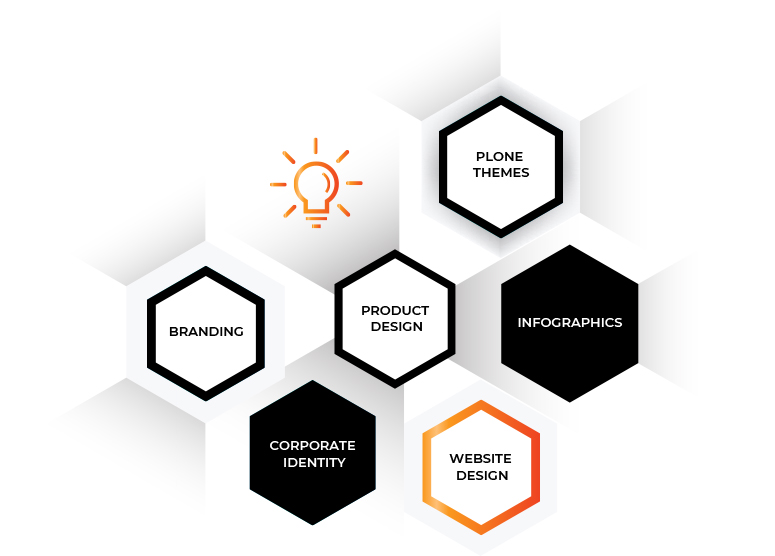 Quintagroup offers Web Design services for your Plone projects. Our web design follows usability guidelines, and as a result, our layouts are elegant, simple, and to the point. We also have expertise in rich multimedia such as flash, video or audio.
We offer full-service web design and web application development services, with a specialization around Plone CMS and Content Management applications targeted at non-technical users. We offer Custom Plone Skins development (including web design, subsite theming  + its implementation into Plone). You can find the examples of the deployed projects in our Plone Skins Gallery. Also we provide infographic design and video production (animation, promotional, and explainer videos) services.

Our graphical and web design specialists work in a close cooperation with our clients to ensure that their sites look and feel just right. In particular, sites developed in Zope/Plone CMS are easy to change as the layout and appearance are derived from a small number of centrally located Zope Page Templates.
Our team includes graphic designers, user interface planners, SEO managers and software engineers who work together at every stage of a project to meet your requirements. We build websites with the perfect balance of great looks and state of the art technology. Many web production agencies will offer only half of this balance, but a successful business website needs both the technical and the creative.
While working with any web design project, Quintagroup sticks to several golden rules to ensure our clients are satisfied with the result. There are many reasons why you can rely on our services. During any project we always:
focus on a design usability
make web site design responsive and adaptive to any type of device
make the site easy to maintain and expand
test thoroughly for fast performance and broad compatibility
transparently communicate with the client
Web Design Features
With just visually appealing design you won't get far in today's web market. What you need is the web design that will call to action. Interaction is one of the keys to making a splash on the web.
Devoted to your success, our services range from website design, custom graphic design, W3C Standard compliant and CSS programming to custom web application development with Python, AJAX, Javascript.
Engage Visitors with Good Web Design Features.
With mobile phones and tablets taking the lead it is in your interest to design a website that will fit in every resolution possible. A big no-no is making your visitors resize their web browser, because some of the information is obscured. Neither should they zoom in just to see the text. Your website is the one that has to adjust itself based on the visitors' device, be it a mobile phone or a tablet.
Slideshows are a great way to visually drive your business. Each of our theme, custom or not has a native support for an attractive easy-to-configure Plone carousel extension which can be used on your home page or anywhere you need it on the website. This slider won't sacrifice any of its functionality just to be featured on mobile or tablet version of the website. Showcase your services and products in a responsive way.
Top navigation should be prominent and intuitive. Quintagroup designed and developed the extension that provides your website with better usability. On mobile phones smart select box takes up minimum of that precious space. The site navigation menu then gradually enhances itself to present tablet users with a glorious multi-level menu.
Incorporated social media links or buttons to popular social networks like Facebook and Twitter are good action triggers. They ease your interaction with the existing customers and help gather valuable recommendations.
We design with flexibility in mind as we don't want to restrict our clients with just one-column design. You can easily create different page layouts in the same Plone site without the need for coding.
You might have a beautiful design but only few customers are going to actually see it if it takes too long to load. While designing a website we always place a great effort into making our themes fast and optimized for mobile and tablet devices. All Plone themes are W3C validated.
Ultra-readable Typography
Elegant fonts, headings, text styles can say a lot about your brand name. When chosen right, typography improves overall site navigation and invites users to stick around and continue reading comfortably.
How to get started
Fill us in your needs and experience Quintagroup edge, intricate care for each customer and project, big or small, business or personal!
Contact Quintagroup Today to Order Web Design and Plone Theme !