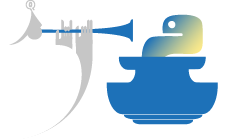 Django is a high level Python-based open source web framework marked by rapid development possibilities and elegant design. It was initially created to meet the needs of web developers working with large-scale data-driven applications and evolved into a framework with the ability to create high-performing web applications with minimum time consumption.
If you are looking for well-versed Django developers, Quintagroup experts are exactly whom you need!
While developing a Django-based project or migrating an existing project to Django, our IT professionals ensure stability and effectiveness led by the following principles:
maximum compliance with our clients' quality guidelines
writing easily enhanced code
thorough professional and technical Django expertise
high design capabilities backed by our creative approach
implementation of successful software engineering techniques
understanding and accounting for early-stage business models
support of site operations and response to performance problems
monitoring and performance evaluation of troubleshoot production Django systems
providing multi-faceted and user-friendly Django CMS solutions to our clients
developing mobile websites using the latest and most effective techniques
data driven product development with multiple product testing for efficient use
configuration management
Quintagroup as your Django developer
If you need professional Django developers for you project, contact us and we will implement our decade of experience into your particular case!