Our Services Include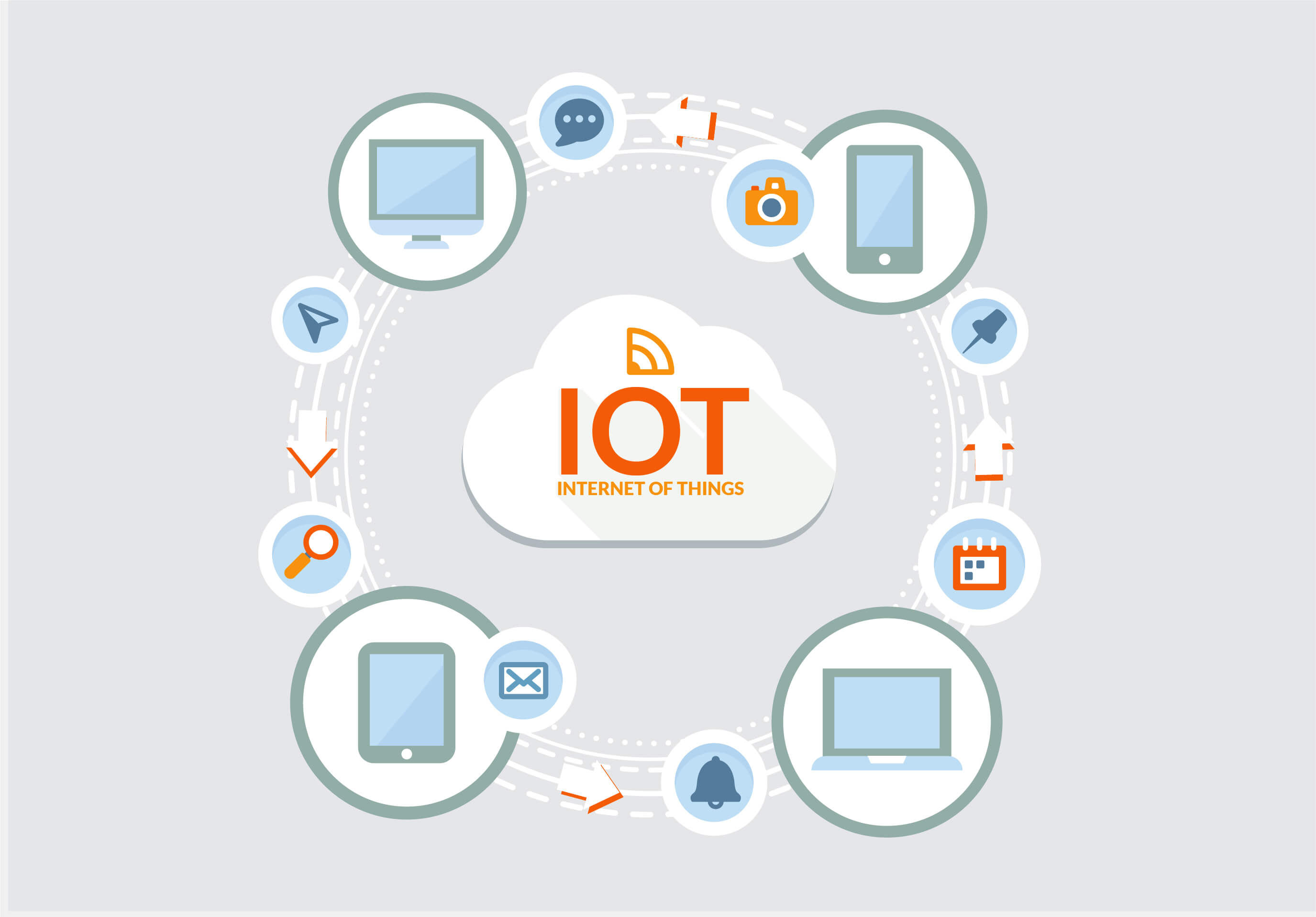 Until recently It was impossible to imagine that machines, cars, plants and animals would ever be able to communicate. Modern technologies can make people stare.
Now, no big or small enterprise can do without IoT solutions. With the experience of developing robust solutions and providing high-quality services for more than 15 years, Quintagroup delivers solutions that kick your business up a notch.
Before setting out to the implementation of solution, we want to put things right by dotting every "i" and crossing every "t". Therefore, first of all, it is necessary to define the future functionality and capability of your smart device. We clearly analyze features of objects by identifying the necessary ones and those that do not need further development. Except for strategy planning, our team clarifies your requirements when it comes to IoT platform architecture.
To create a smart product with proper functionality, we need to know your business requirements. With those in mind, our skilled professionals grasp your idea and masterfully turn it into reality. We deliver IoT solutions designed and built according to your specific needs and requirements. To improve its performance, we conduct thorough product testing, that will help us to identify weak points and vulnerabilities.
LoRa and LoraWan
Wireless Communication is the secret of how all the IoT solutions work. The technology of Wireless Sensor Networks make all the devices and objects smart. From that point, LoRa serves as a Long RAnge low power wireless technology platform, that helps us to connect and integrate objects of the physical world with the digital world and cyberspace.
Quintagroup uses LoRa technology and LoRaWAN, a WC protocol, to be able to:
Enhance battery lifetime on smart devices;
Save costs;
Provide long-term connectivity;
Optimize network capacity;
Maintain and support big numbers of devices.
AWS IoT
As Quintagroup develops software and builds solutions for customers working in different spheres, we must be sure that our products are capable of handling various load and volumes of data. With AWS IoT services, we deliver reliable, secure and scalable solutions that grow the efficiency and productivity of your businesses.
OUR EXPERTISE:
IoT data analysis;
IoT platform development
Mobile IoT
IoT security solutions
IoT data analytics and machine learning
Development of Human-Machine interfaces
Development of connected systems
Embedded hardware prototyping
OUR APPROACH
We want our clients to be satisfied with the products we deliver. Therefore, when building IoT solutions, our dedicated team of engineers has a couple of rules to stick to.
FLEXIBILITY
Quintagroup delivers solutions capable of adjusting to the specific needs of your business.
SCALABILITY
One of the requirements of IoT solution is scalability. We deliver products based on scalable cloud architecture able to connect to a large number of devices as well as store huge loads of data.
INTEGRATION
We create solutions compatible and able to work in with other already existing IT devices and applications.
SECURITY
Being based on AWS services, our solutions have several layers of security. Now, there is no need to worry about possible security attacks.