Quintagroup builds innovative, high-quality and user-friendly products using the latest web open-source technologies. Having different Python frameworks at our disposal, our experienced web analysts can choose the most suitable solution for you. Having analyzed clients' needs we can come up with the appropriate solution, based on Django,  Flask, Pyramid, Plone  or Google App Engine.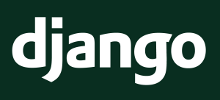 Web application development on open source frameworks has always been our core focus. We provide affordable Django web application services. Simple robust Python-based Django framework can be a basis for powerful web solutions. Django leverages Python development speed and flexibility to help you solve a wide spectrum of web development problems.
About Django
Django is a high-level Python open-source web framework that allows rapid development and clean, pragmatic design. Initially designed to meet the requirements of webmasters that work with large-scale data-driven web applications, Django allows quick creation of high-performing web applications. Being a comparatively new framework, Django has gained a good reputation for its high-speed performance and elegance.
Django web development is a new word in the world of informational technologies. Many weak points of the earliest frameworks have been taken into consideration which let Django developers work out powerful web resources.
How to get started
Need effective Django development services? Feel free to contact us to request a quote and learn more about services, provided by Quintagroup. Our experienced Python developers can always help you with any Django project.