The first impression is something that only happens once. In an interaction between you and your client, UX is what helps you make a good first impression. 
User Experience is not just pretty pictures and vibrant colors - there is so much more to it! While UI gives the looks to your product, UX gives the feels. A well-developed UI/UX is what helps you capture a user's heart and stay there for a long time. Bad UI/UX will cause users to forget all about your products. Let's make sure that doesn't happen.
UI/UX Workflow
"Time is money", they say, and the Quintagroup team agrees with the statement. We value your time so we created short proposals for you which you can combine or select separately.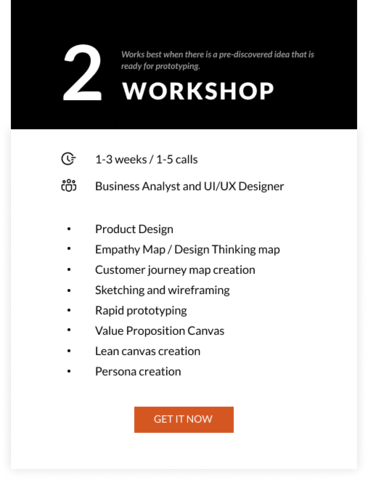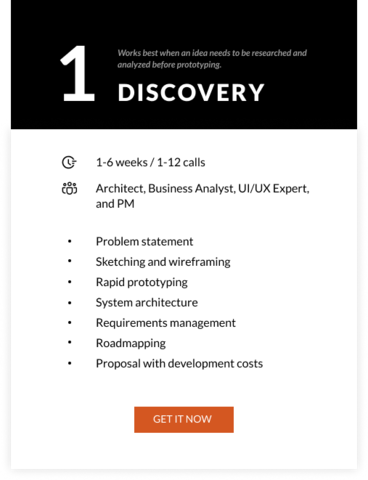 What We Do
UX design
Problem statement definition - we research your business problem, conduct interviews, and field studies for a better understanding of your goals;
Product design / UI/UX design - our designers make and refine user experience taking into account all your business objectives;
Market & user research - our team conducts research to get a better understanding of customers' preferences and how to adapt the strategy to the modern market requirements;
Sketching and wireframing - we make sketches that then turn into thought-out wireframes and then into flawless markups;
Rapid prototyping - we develop interactive mockups, from simple to more complex ones, to make sure that our design will work properly and won't require huge fix-ups in the due time;
Customer journey mapping - we closely examine customer journeys so that we can get a better understanding of their pain and necessities. Basing on that info, we build interactions that will give you valuable user experience;
Empathy Mapping - our designers map your target audience to visualize users' needs and better understand them;
System architecture - we schematically create technical system architecture where we indicate such things as tech stack, programming language, and best working solution; 
Launch and support - after launching the end product we offer our support and some interesting future updates from our team;
Requirements management - we analyze, document, prioritize and agree on requirements to ensure that all goals are successfully met;
User testing - before the end verdict is there we make various user tests to get feedback and room for improvement.
UI design
Infographics - we create infographics for a better display of "heavy" information to ensure that you'll have customers' full attention;
Web design - we build robust websites and web applications that boost your branding;
Logo and visual identity - we make a trendy logo and establish a unique identity for your business;
Mobile apps design - our designers create a powerful UX and interactive UI for your mobile app that will surely come to the user's liking;
Product and brand strategy - we develop the brand awareness that will set you apart from your competitors and make customers choose your products.
Find out about how we can help you with UI/UX.
Double diamond design process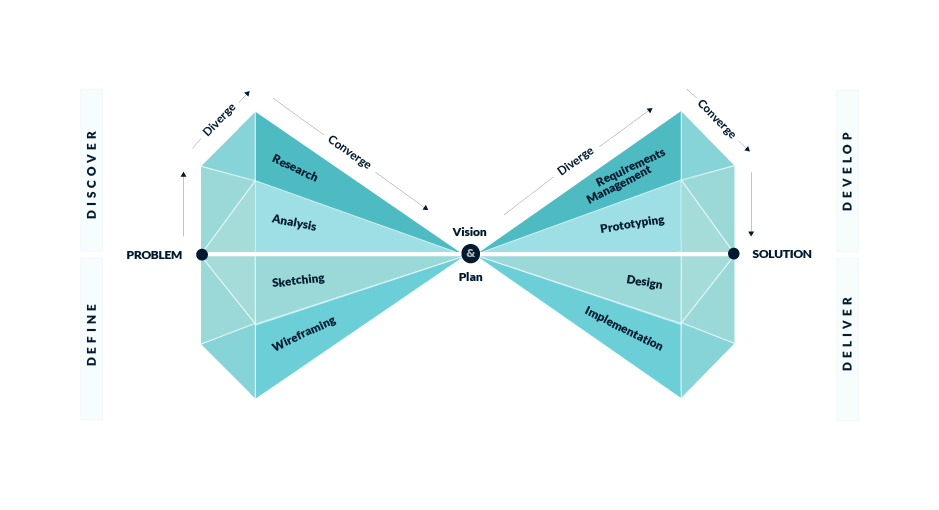 Diverging phase. Here you need to expand your vision to consider new ideas and create as many solutions as possible.
Converging phase. Here you need to narrow down your ideas from the diverging phase and generate a final solution.
This Double Diamond is the core of our framework of innovation. This extensive visual process description helps us to analyze and solve issues in a clearly defined way, understandable for both our team and our clients. 
For highly productive performance, we follow 4 core principles of the design process:
Deep understanding. Gathering insight about what users need and aspire is the first and the most important principle of handling a task successfully.
Collaboration. Teamwork and inspiration from each other is a crucial part of the work process.
Iteration. Repetitive once-overs help to prevent big errors at the early stage of work.
Visual communication. By communicating, the team gets a common view of the ideas about how to handle the given task.
Contact us to get more insight into Double Diamond Design Process!
Our tools
Figma
Axure
Balsamique
Invision