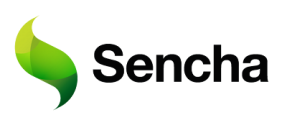 Building a mobile website
If you have heard the word 'Sencha' in context of Mobile Web, it is not strange. Mobile technology evolved rapidly in recent years. Making calls and sending text messages is not the only thing cellphones can now do. They became new way to access online content and services. So it is logical to present information in a way that would be easier to perceive for mobile users.
But building mobile websites has several differences from customary internet site. Web developers have to take into account technical characteristics of different devices to control display of content and preserve functionality of web pages. Your website would need a serious reconstruction in order to work on mobile basis.
You can appeal to even larger number of viewers or customers with web application. It is ideal option if you don't want to update your content too often. Its data is visible for search engines. Moreover, you can include diverse advertising, social networks links, mashup and even analytics into your application. It would work in all browsers, as it is based on several web standards.
Plone is the best option for both cases. It is already mobile-enabled and can use variety of add-ons to improve its performance. Sencha is one of the most prominent web applications tool provider that is compatible with most widely used mobile operating systems, e.g. iOS, Android and BlackBerry.
Knowing Sencha
Sencha provides app development tools and services for creating universal apps that run on any device. It is fully based on web standards such as HTML5, JavaScript and CSS3, that make mobile web browser more capable and flexible. They can easily handle huge amount of data, have no problems with different media sources and can effectively manage storage space on the mobile devices.
Sencha Mobile Apps Platform is specifically made for mobile world. This framework offers huge possibilities for people and businesses with desire to develop mobile web applications. They also provide rich animations and transitions in the framework.
About Sencha Touch
Sencha is a base of variety of popular products. Among them are Sencha Touch, Sencha Architect, Sencha GXT, Sencha.io, Sencha Ext JS, Sencha Cmd and Sencha Animator. These mobile application development tools are recognised by web developers all over the world. Professionals tend to search for universal solutions that will provide large package of features which will help to build interactive and rich Web and native applications based on web standards.
Sencha Touch is one of the leading HTML5 cross-platform applications frameworks. Extensive development capabilities and ease of use make the process of app building simple and comfortable to manipulate. Moreover, applications developed on this platform easily adjust to different resolutions that ensures maximum compatibility with the ever-shifting screen sizes of mobile phones.
Sencha Touch proposes an extremely powerful framework for developing apps according to customers' needs. Though it is time-consuming process, this technology contains some state-of-art features and built-in components that make the task of developing applications for mobile web simpler. This saves a lot of time for developers and cost associated with mobile web development for clients.
Interested in mobile apps?
Sencha is vindicated app development framework that will enable you to enjoy both design and functionality of your mobile application. If you are interested in using it please contact Quintagroup and we will give you our professional help and support.