DevOps is perfect for supporting you in successfully implementing development and launch without interfering with your project phases. It facilitates and accelerates the development process. The finest DevOps consulting services can make you be more flexible and adaptable in your strategy to managing a flourishing company. 
The DevOps main idea is focused on cooperation and interaction. This method integrates the three strategies of tech processes, development, and testing.
DevOps consulting services by Quintagroup offer reliability, flexibility, data protection, efficiency, and the best user experience.
Let's contact you today if you seek an expert to help you implement a successful DevOps strategy.
It Is High Time to Hire DevOps Consultants To…
Build high-quality applications and provide an excellent experience to end users.
Get ahead of the competition, easily adjust to changes, work more efficiently, and reach your goals effectively.
Establish the settings of development, testing, and production environments.
Automate the process of implementing a new IT environment.
Help you with infrastructure upgrades, performance enhancements, and bug fixes.
Improve the culture inside your organization and get some fresh expert perspectives.
Automate CI/CD.
Implement IaC with Terraform: Build, change, and manage your infrastructure.
Can you relate? Then it is the right moment to get a DevOps consulting service.
Why Choose Quintagroup for DevOps Consulting Services?
For our clients, we construct DevOps software products using a systematic approach. Our skillful DevOps teams are made up of operations and development experts who collaborate throughout the complete life cycle of your apps.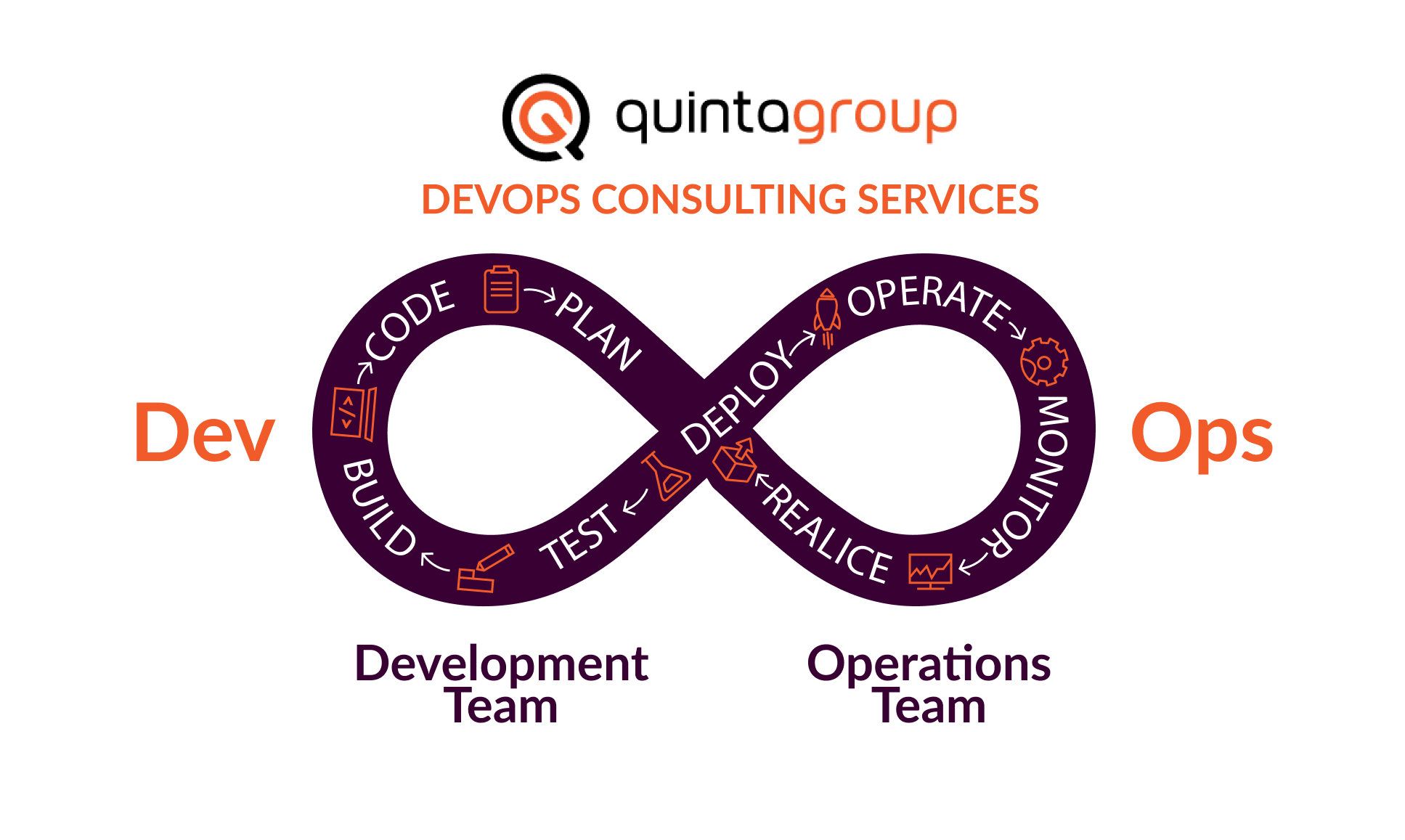 We offer total assistance with putting both preventive and protective strategies into practice. Quintagroup professionals can help you stay current and relevant with our special DevOps consulting services.
 With us, you will get: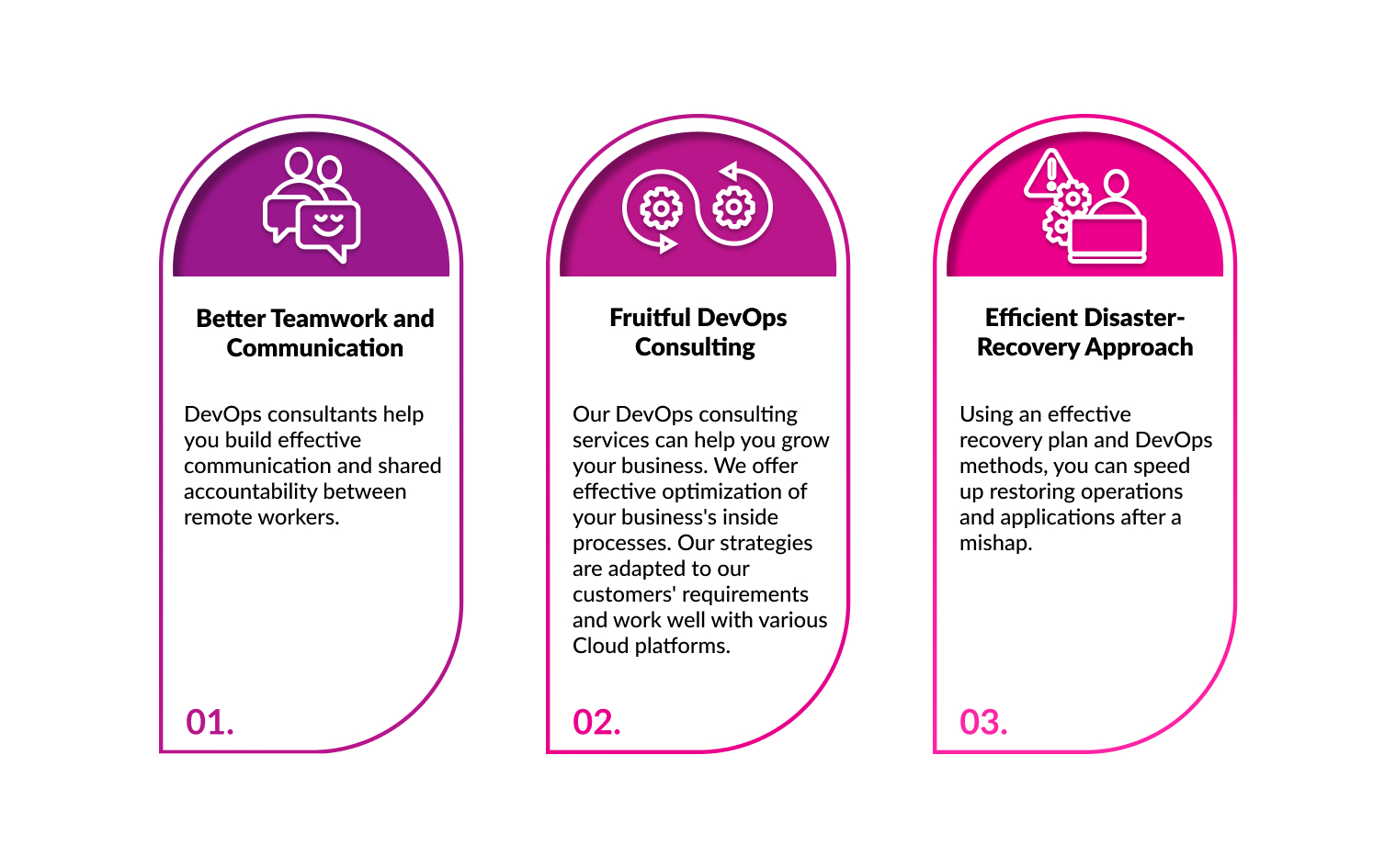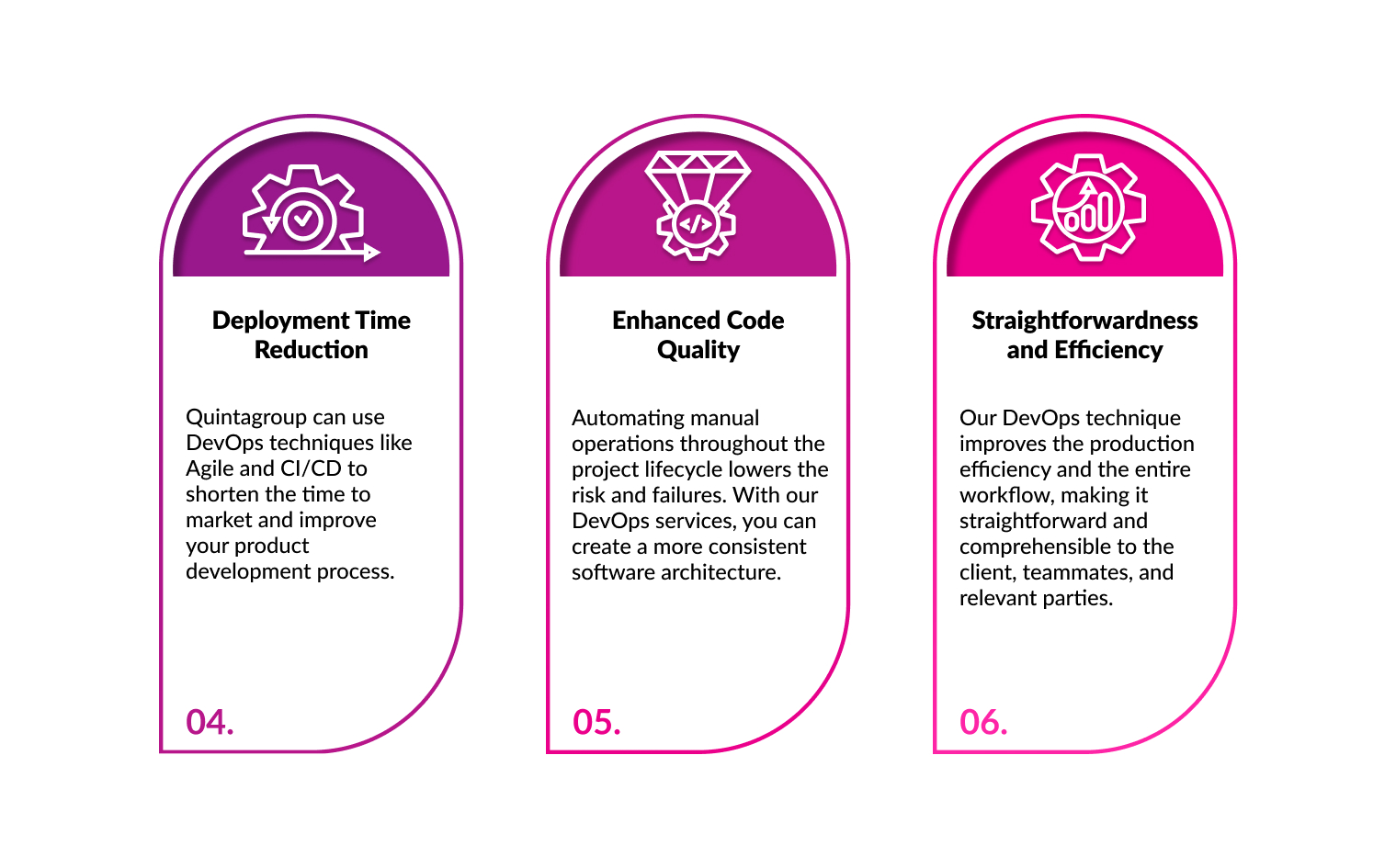 More Quintagroup DevOps Expertise
CI/CD services (GitlabCI, Jenkins) – automating the integration of code changes from multiple developers and sending those changes to development, test, staging, and production environments;
Environment installation (Deploying Terraform IAC using Azure DevOps runtime) – a method for quickly provisioning the required infrastructure parts;
Automatic Launching services (Docker and Ansible) – rapid application deployment without manually configuring the environment;
Configuration (on-premises and cloud-based services – AWS and Microsoft Azure).
Wrapping Up
DevOps is required when operational and development teams operate using different processes while working on the same system. When both teams use the same techniques as developers, it improves their ability to work together and facilitates a new level of collaboration.
Quintagroup can assist whether you are new to DevOps or are interested in enhancing your current DevOps processes. Our DevOps consulting services can help your company benefit from the latest DevOps technologies and guarantee top results from your software production and IT operations, from strategy to deployment.
Contact us and maximize the effectiveness of your DevOps plan.