The following tutorial explains how to edit diazo Chameleon Theme slogan on a Plone 4.2 website.
Chameleon Theme slogan is displayed on all pages on the transparent background above the top image: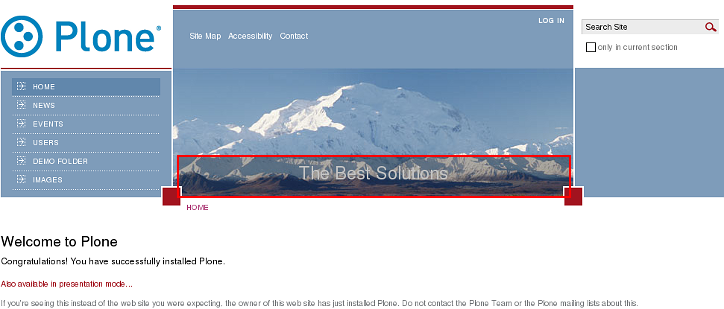 You can change columns width via Diazo theme: Site Setup -> Diazo theme -> Advanced settings tab.
Note: For Diazo Support extension starting with 1.1b1 version, proceed to Site Setup ->Theming -> Advanced Settings tab.
In Parameters expressions textarea type new slogan into slogan field.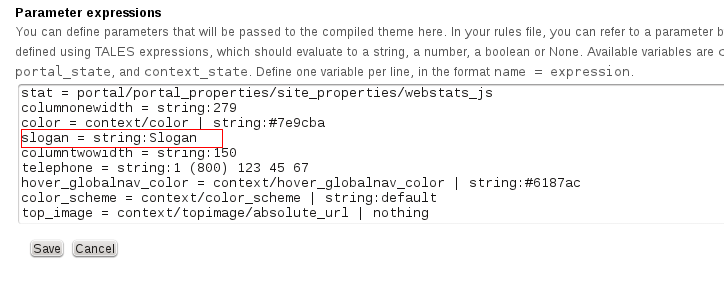 Save changes and new slogan will appear throughout the whole site.
How to set different slogan to different site sections
It is possible to set certain slogan for some site parts. Slogan is bound to top image and you can change them together. For this you will need to upload new top banner and add banner title that will replace existing site slogan. This can work on any site context.