The following tutorial explains how to edit footer in Chameleon Theme on a Plone 4.2 website.
Chameleon Theme footer is subdivided into three parts: telephone number (1), standard Plone footer(2) and Plone colophon with some theme credits (3).

All parts can be customized. To change telephone number (1), go to Site setup -> Diazo theme -> Advanced settings tab:
Note: For Diazo Support extension starting with 1.1b1 version, proceed to Site Setup -> Theming -> Advanced Settings tab.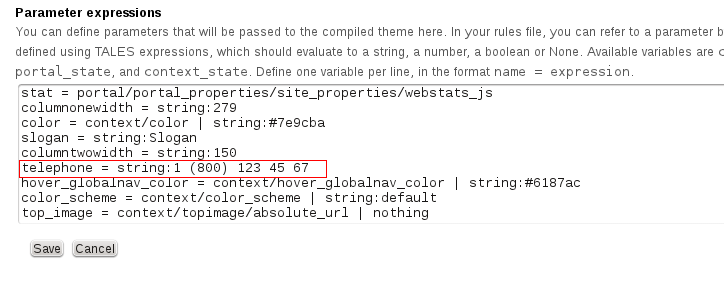 To change footer with theme info (2), go to Zope Management Interface -> portal_view_customizations -> plone.footer. Press Customize to enable current footer editing and edit footer text. Do not forget to save changes when you finish.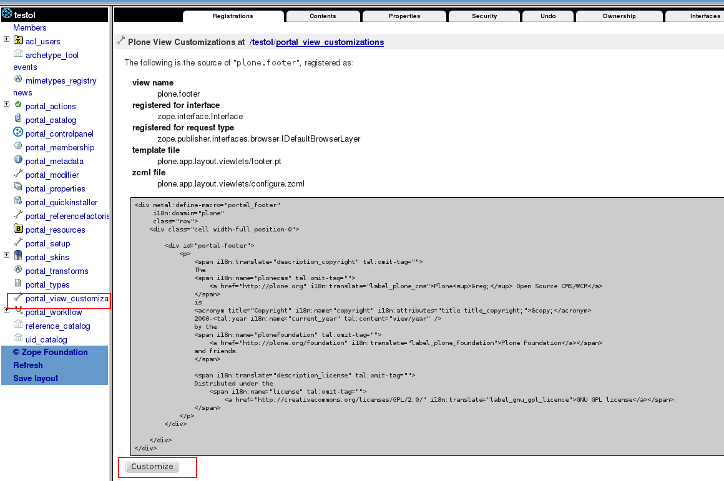 To edit theme  credits- open theme package quintagroup.theme.chameleon and go to static folder, there open file index.html.