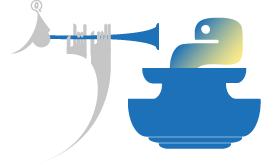 Need a Python Developer? Quintagroup developers are up and ready to help you. Python is a strikingly powerful object-oriented programming language that ensures time-effective and productive work on web development. It can be successfully implemented in a wide range of domains and for a wide number of purposes. Clearly readable syntax, precise object orientation, overall error handling, supporting hierarchical packages, accessibly written extensions and modules used with applications as a scripting interface are among Python's core features. Another advantage of this language is that it runs on Windows, Linux/Unix and Mac OS X, preventing its users from any possible problems when applied in different OSs.
Python is very often used as a multi-faceted scripting language of web applications, while such Python-based web application frameworks as Zope, Pyramid, Django, TurboGears, etc. help Python developers to design and maintain both one-time and complex web applications depending on the clients' needs.
In addition to all its technical benefits, Python also serves as a good ground for getting maximum effectiveness from your Python-based project together with saving your costs! Back up your business with Python investment into your future success!
Contact Your Python Developer
Decided to have a Python-based project and still hesitating over the choice of proficient developer? Quintagroup boasts a team of expert Python web developers well-versed in constantly evolving technologies and web frameworks within Python. Whether you are interested in launching a short-lived Python-based project or creating a long-lasting one, we will provide you with the best Python solutions based on our substantial experience in the sphere.
Contact us to get more information on what we can offer in your particular case!