Trying to explain the essence of copywriting, it would be interesting to start from its purely linguistic features and then gradually come to revealing the subtleties of its modern meaning. Created by the help of compounding - one of the most frequent and productive word building patterns in the English language (which means joining together two or more stems), the word itself is a perfect sample of the one acquiring absolutely new meaning when the stems are brought together. And that's where the shoe pinches - an average reader would most probably think that copywriting literally presupposes writing a copy of some document or information item. A copy in its turn would be rendered here as a reproduction of original, right? Double false! Intrigued by our story? Read on and find out what copywriting actually means.
Copywriting - the Art of Writing Without Copy
According to the etymological sources, copywriting as a term appeared and started spreading at the end of the nineteenth century, following the information boom and explosion of modern journalism and newspapers. Webster's dictionary provides us with the fourth meaning of the noun 'copy' that could be applicable to better understanding of the term itself:
matter to be set especially for printing;
something considered printable or newsworthy;
text especially of an advertisement.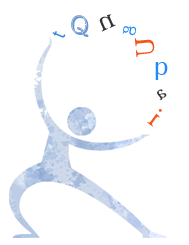 None of these shades of meaning suggest that the copy should necessarily be the reproduction of some original as we presently perceive it. It is rather an original information item on its own, though its purpose is clear - it is meant for being printed to advertise certain products and promote certain ideas. And this particular meaning is actualized in the term 'copywriting'.
So, what is actually behind copywriting? On the one hand, it could be compared to a kind of sweet-and-spicy salad mix, comprising such 'ingredients' as a pinch of journalistic spicy flavour, marketing sugar powder and colourful palette of rape 'fruits' of different disciplines. Sounds tasty, doesn't it? Well, on the other hand, It is a copious work that involves lots of creativity, brilliant ideas and a true talent for writing - writing for various purposes and on various topics. Copywriting is both an artistic and a technical process, because art usually implies no rigid borders and limits, while in copywriting your information item should be brief and concise and appeal to the readers from the very first lines.
Moreover, not only do copywriters (or content managers - another job title) have to promote the products they like themselves, but very often they have to deal with unfamiliar or dull (at least for them) products and ideas. And the last but definitely not least aspect of copywriting - the newly written and well-prepared piece of information is nowadays spread through the world wide web, not printed as it initially was. Why? Because internet is one of the most powerful and fastest information sources. It means that the written piece of copywriting material should be laconic, vivid, persuasive and interesting. How and where do we normally apply copywriting services - let's analyze and find out.
Copywriting - Types of Usage
Copywriting services are most often used for writing various informative pieces, largely for the advertising purpose. The following are among the most widely spread types of copywriting services applications:
writing articles - at a first glance - words, words, words...but then again - isn't it true that the word is the most powerful weapon that can strike you immediately and without doubt? Yes! That is why a powerfully written article not only describes the goods or services you offer, it also establishes trust and provides the feeling of initial and 'implied' dialogue with your prospective clients. Moreover, nowadays most of the copywriting services are aimed at building masterly composed SEO articles to put your information item among the first results on the search list. Copywriters, or content managers, carefully analyze the requirements of the market and the keywords used for search and then fill their articles with those keywords to bring them up in the list of search results. This marketing technique helps to advertise your product in the most efficient way possible by attracting more and more readers that will hopefully become your clients after reading the article.
writing content for a website - it is one of the most difficult tasks of a copywriter, since it involves not only a thorough analysis of the given market to provide the most persuasive content for your website, but it also presupposes a high level of cooperation with the client of the copywriting services provider, as well as with web developers and designers.
writing blog posts - fast, brief and always up-to-date way to keep in touch with the information in the sphere you're interested in - this is what blogging is primarily used for. It is one of the most productive ways to render your information to the large community of your clients, to receive some feedback and use it to increase your productivity level. Copywriters can effectively manage your blogs, while you can use your time for some more industry-related issues.
writing press releases - one of the most effective ways to share the latest innovations in your business with the internet community. Advertise your new products and attract new clients and make them come back for more - that's what copywriting specialists can offer.
and many more depending on your requirements...
Quintagroup Copywriting Services
Quintagroup copywriting specialists are eager to provide you with the best solutions possible depending on your specific requirements. Feel free to contact us and do not hesitate to rely on our complex and always productive copywriting services!