The following tutorial covers customization of Business4 Plone Theme on a Plone 3 website.
This Plone tutorial consists of five parts, in which you will find explanations about how to customize Business4 Plone Theme to your needs: change site's logo, colour scheme, and images. Use navigation on the right to navigate through all tutorial sections.
Front page of a Plone site with Quintagroup's Plone Business4 Theme installed will approximately have the following look with an image /305x76 pixels size/ on the top left area.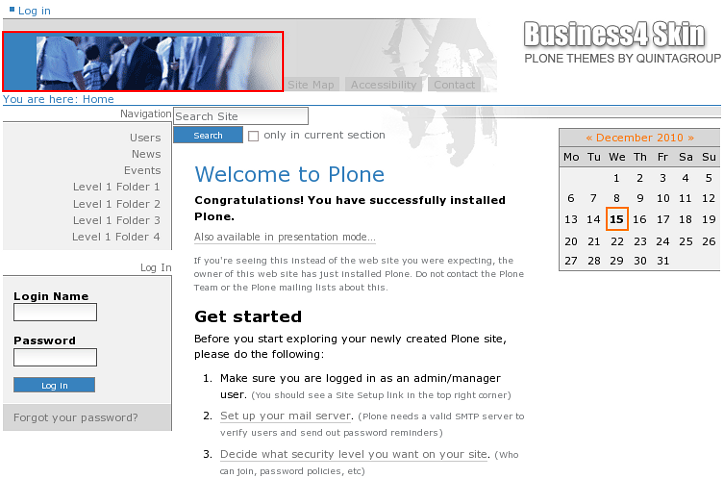 The theme has site headings, search box, breadcrumbs and top picture selected in a similar color scheme.
Theme Color Schemes
You can find draft representation of all color/picture schemes used in the folders 1-4 within the theme. Here they are:
A. Default Scheme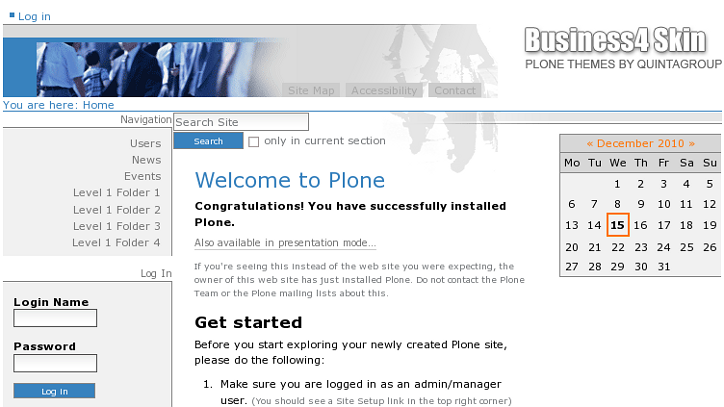 B. Folder 1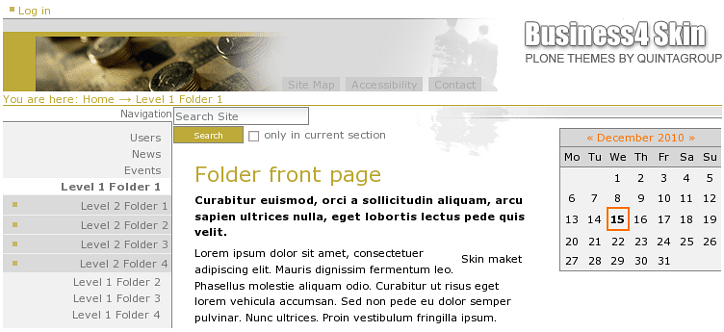 C. Folder 2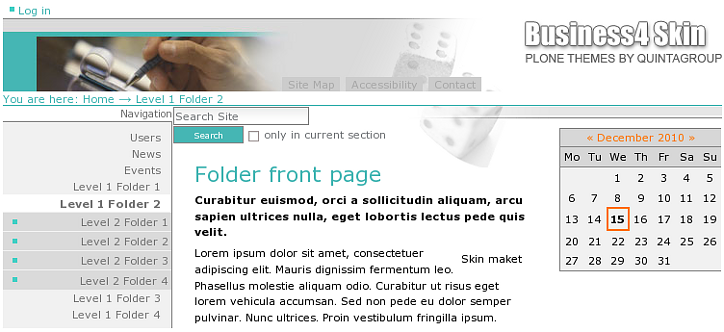 D. Folder 3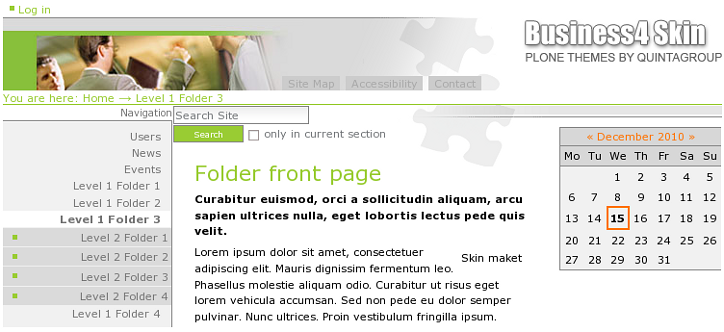 E. Folder 4