Uni Plone Theme can include portlets in the footer. Footer portlets cover the whole bottom area. Portlets are displayed in as many columns - as many footer portlet columns you assign portlets to. All footer portlets share the same portlet header background.
To add footer portlets you first need to install Products.ContentWellPortlets and activate it via Site Setup -> Add-ons.
Now follow Add, edit or remove a portlet in the footer link down on any site page:
In the opened interface you can assign portlets into 6 portlet columns: Footer Portlet A, B, C, D, E, and F: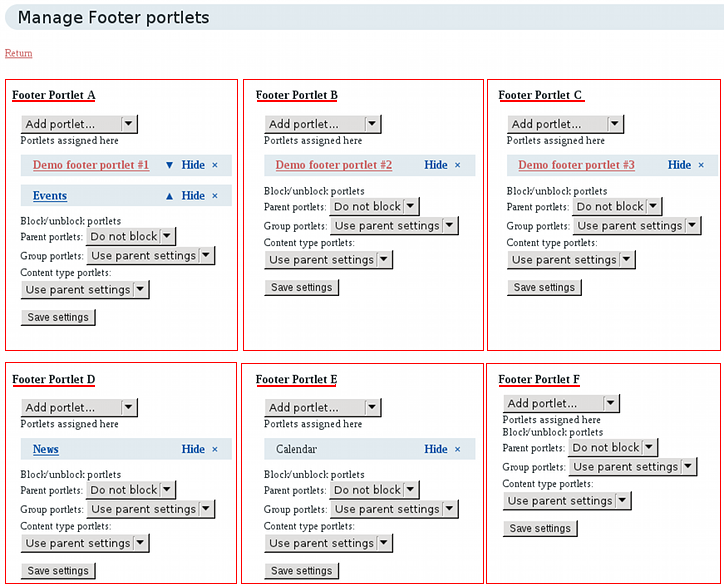 If you assign portlet into 1 column only - it will cover the whole site width:

Portlets assigned into 2 portlet columns - will also cover the whole are, but will divide it into 2 equal parts: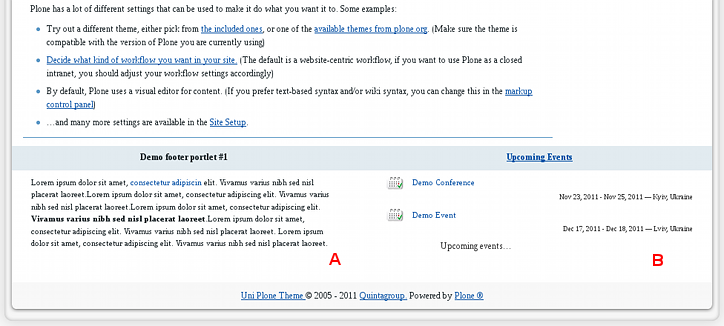 The following is an example of portlets added into 3 columns: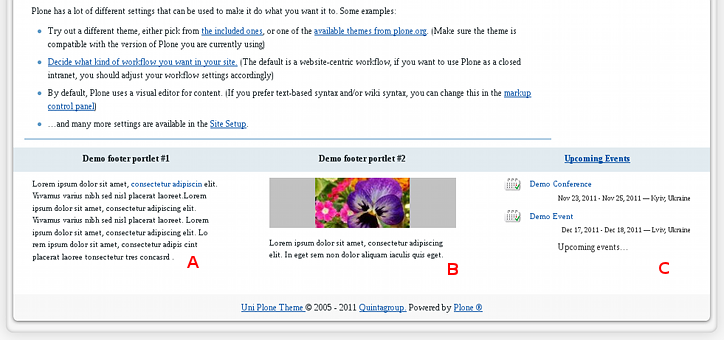 You can add portlets into all 6 columns - and they all will be displayed in the footer area. There can be more than one portlet in a column - then they will be displayed one under another: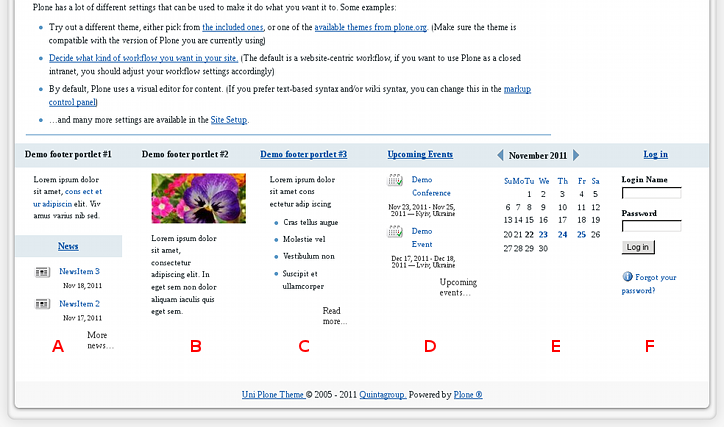 Different portlet types can be added into the footer area.