The following tutorial explains how to edit SkyCream Theme slogan on a Plone 4 and Plone 3.3 websites. See instructions for previous theme version in How to edit diazo SkyCream slogan in Plone 4.1 tutorial.
Company slogan of SkyCream Plone Theme is displayed at the top right area.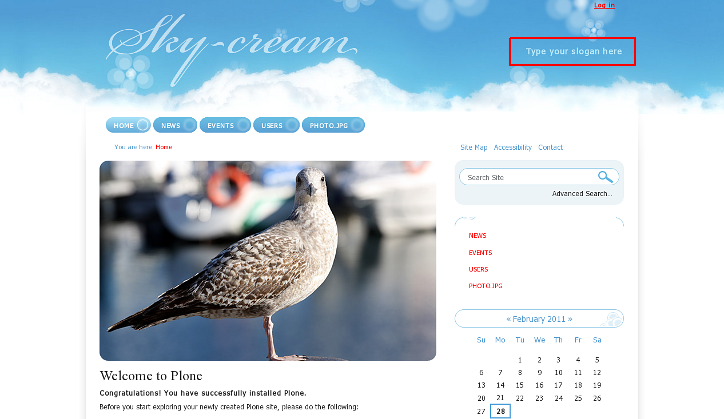 You can edit this SkyCream Theme slogan via Zope Management Interface. Go to ZMI interface via Site Setup -> Zope Management Interface and open Properties tab.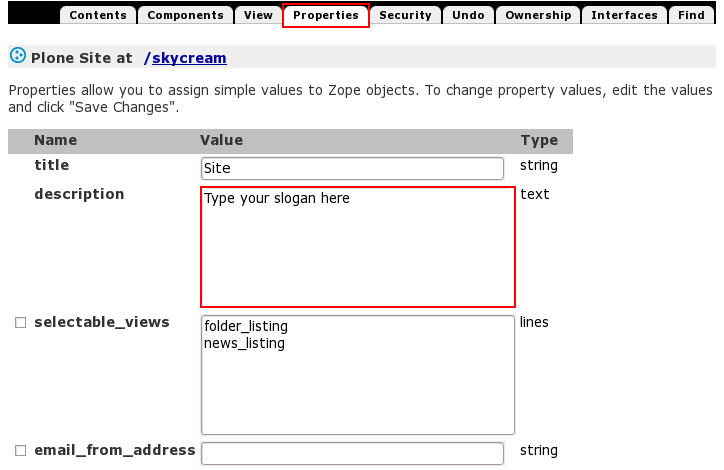 Type in your new slogan into description field and save changes. Now your new slogan will be displayed throughout the whole site.