The following tutorial explains how to replace BrendA Theme slogan on a Plone 4 website. Instruction for editing it in Plone 4.1 - see in How to Edit BrendA diazo Theme Slogan in Plone 4.1 and How to Replace BrendA Theme Slogan in Plone 3 tutorials.
BrendA Theme portal slogan 'with us you make Success' is displayed on all site pages, independently of what folder you are in or how BrendA Skin looks there. Slogan is the same on both front page: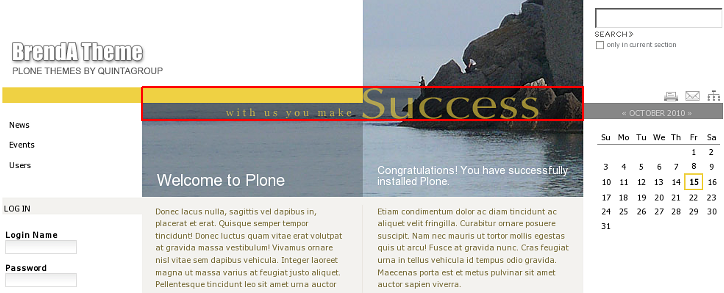 and all inner pages:

You can change a slogan to your own via Zope Management Interface. Open brenda_images folder, which contains slogan.png image: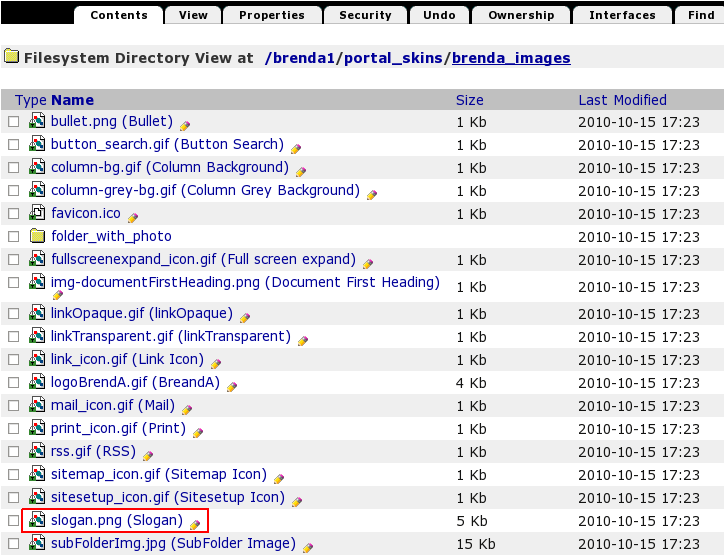 This image represents site's slogan: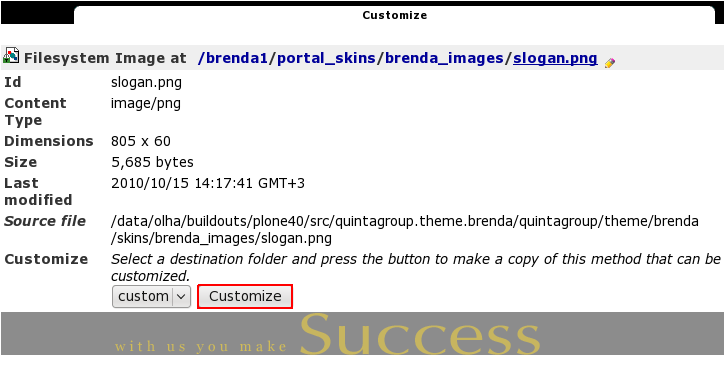 In case you need to change it - we recommend you to save this image and edit it in Photoshop or any other image editing software: type your own text into it. When your new slogan image is ready - press Customize, upload your new slogan image, and save changes.
Note: Initial image for generating your slogan comes additionally with the theme product.