Flow theme top image is different for front and inner site pages. This is the image used on the Flow home page: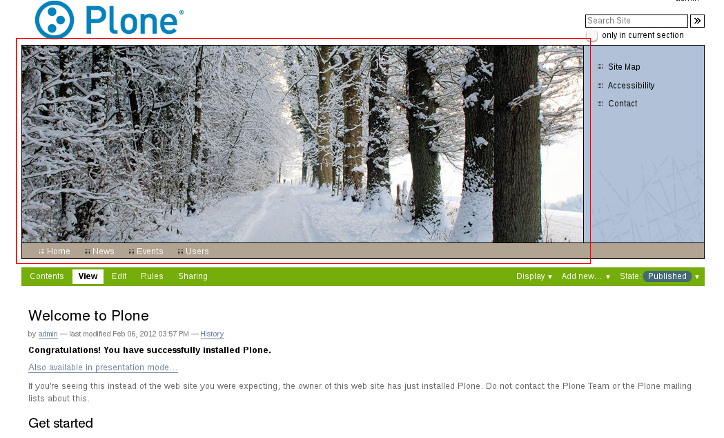 and this is a top image, used for the rest of pages: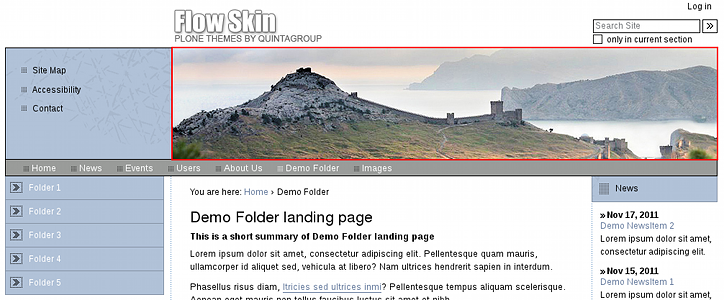 To replace these images - add Image to the desirable location. By adding it to the site root - image will be displayed everywhere on site, if added to certain folder - image will be displayed in this section only. Let's add new top image for the home page. For this we add new image with shortname/id fronttopimageto the site root. Recommended image size is 813*285px.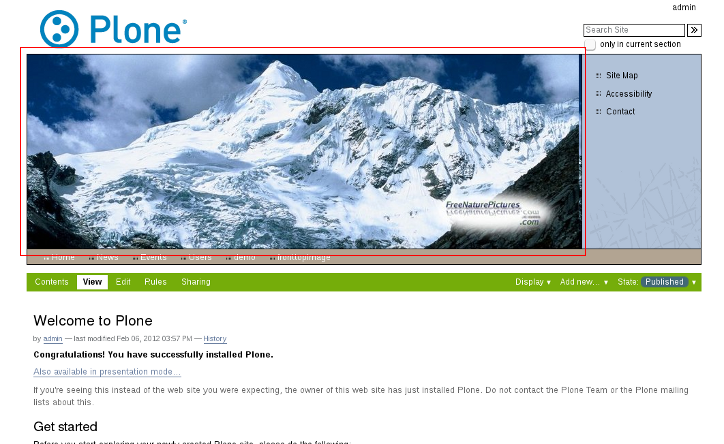 Top have an image throughout the whole site sections add an image with topimage shortname/id unless another image is uploaded to certain site section.
Add Top Image to a Site Section
To replace top image for site's sections, add an image to the desirable site section/folder. New top image shortname/id should be topimage (make sure image shortname is correct, otherwise image will not be shown on the top area of your inner pages). Recommended image size for site sections is 756*174px.