This tutorial covers replacement of diazo Estate Plone Theme default logo on a Plone 4.2 website.
Estate diazo Plone Theme uses Plone 4 default logo (Sunburst Theme logo), it is displayed at the top left area. You may replace this logo  with yours via ZMI. Go to portal_skins -> sunburst_images -> logo.png. Press Customize button.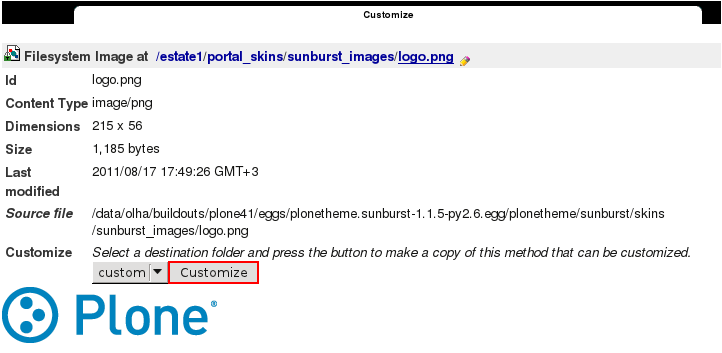 After that browse for a new logo image from your local disc and upload it. As a result - Estate theme will show your new logo throughout the whole site:

In case your new logo image is higher than default one - site content will be lowered down.