The following tutorial explains how to edit BrendA diazo Theme slogan on a Plone 4.1 website.
BrendA diazo theme has editable slogan that is replaced throughout the whole site. Slogan consists of 2 parts - small and big.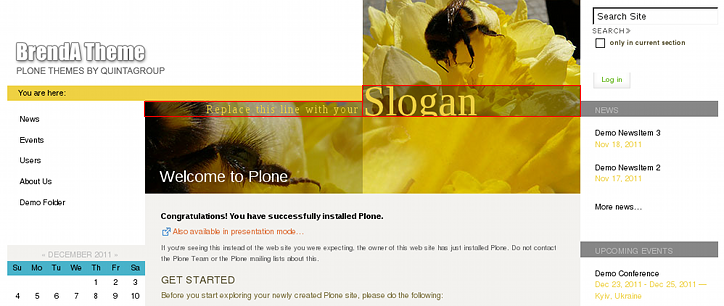 You can edit default theme slogan via Site Setup -> Diazo theme control panel.
Note: For Diazo Support extension starting with 1.1b1 version, proceed to Site Setup ->Theming.
Open Advanced settings tab and In Parameter expressions field edit slogan parts in 2 lines:
slogan_small = context/slogansmall | string: Replace this line with your own business slogan

slogan_big = context/sloganbig | string: Slogan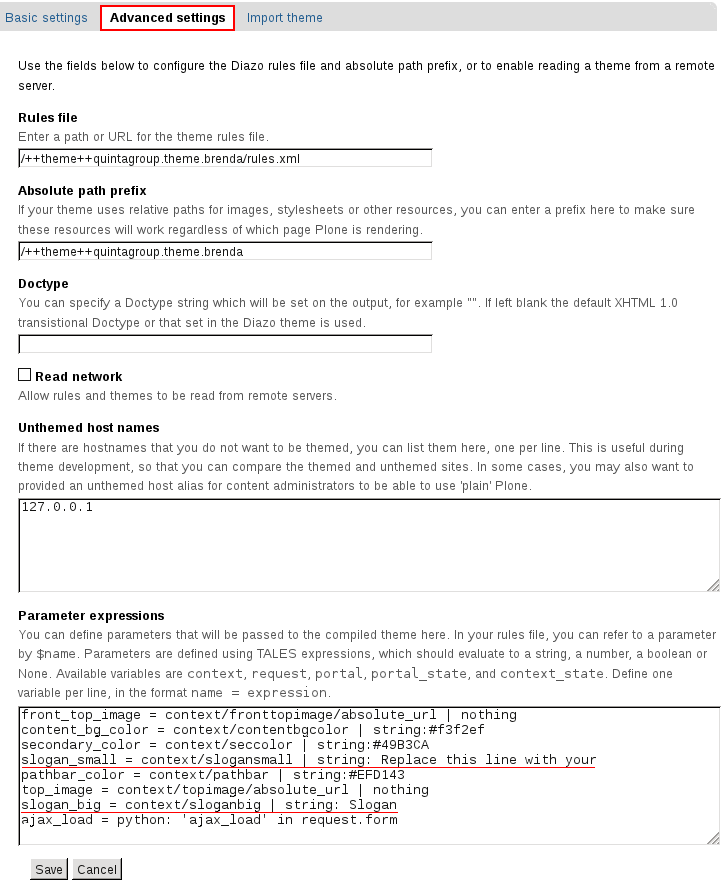 Save changes and return to site's home page to see your new slogan.

It is also displayed on site's internal pages.