The following tutorial illustrates two special features of GreenJet Plone Theme: Summary View and Static Text Portlet styles.
Summary View
GreenJet Plone theme has special Summary view developed. To see that one - select Summary view from Display drop-down menu: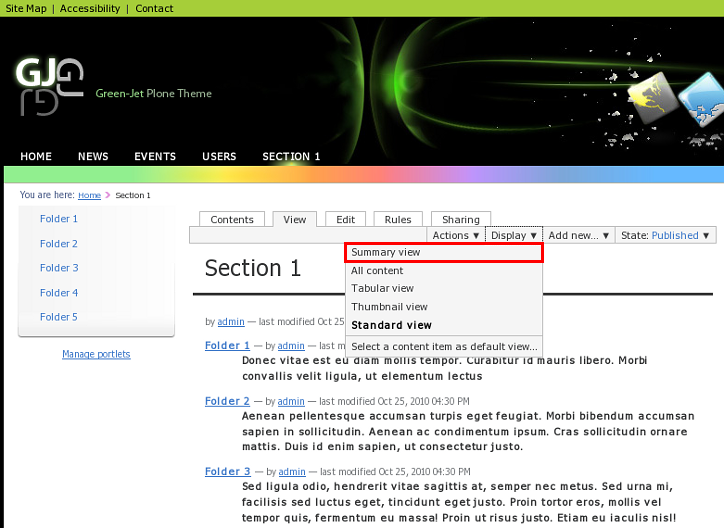 As a result your contained items will be presented in the following way: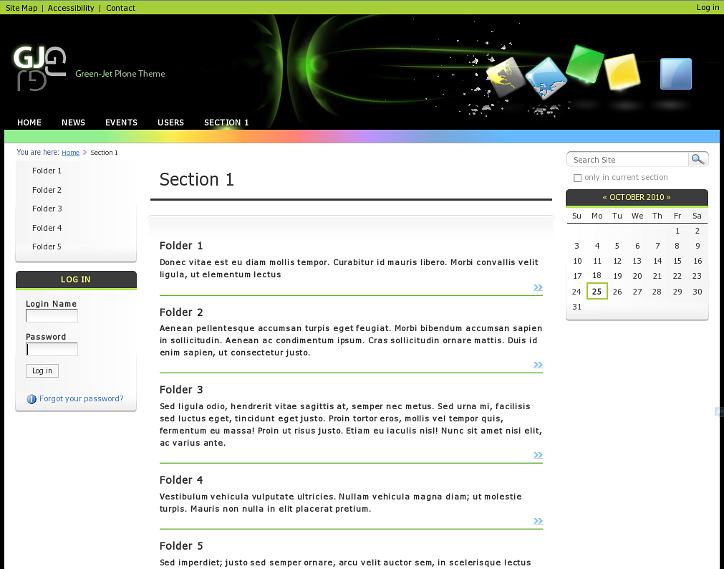 Static Portlet Styles
One more GreenJet Plone Theme feature - is a special view developed for the static portlet without header and footer. Compare right column portlets on the following screenshot: the first one - standard static text porltet, the second one - static text porltet with Omit portlet border feature enabled.