The following example explains how to create a new POP3 email account john.smith@example.com in Outlook Mail User Agent.
Prerequisite:

john.smith@example.com

email is added in MailManager and password is set up
Open Outlook Mail User Agent and select E-mail Accounts... from Tools drop-down menu.
Specify that you will be adding a new email account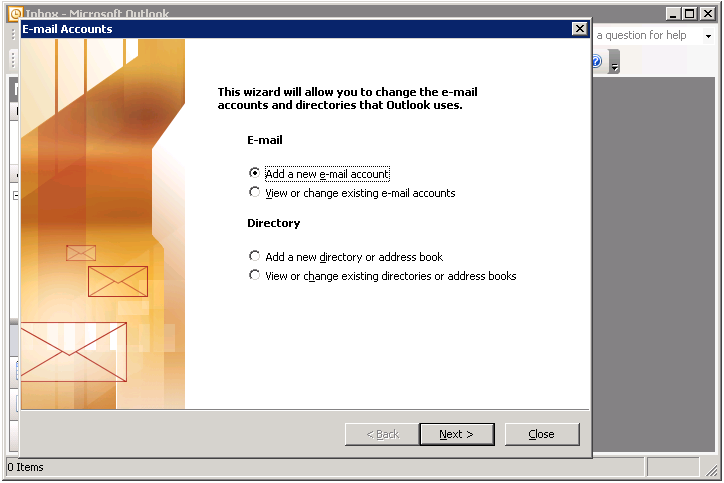 Select server type that your email account will work with: POP3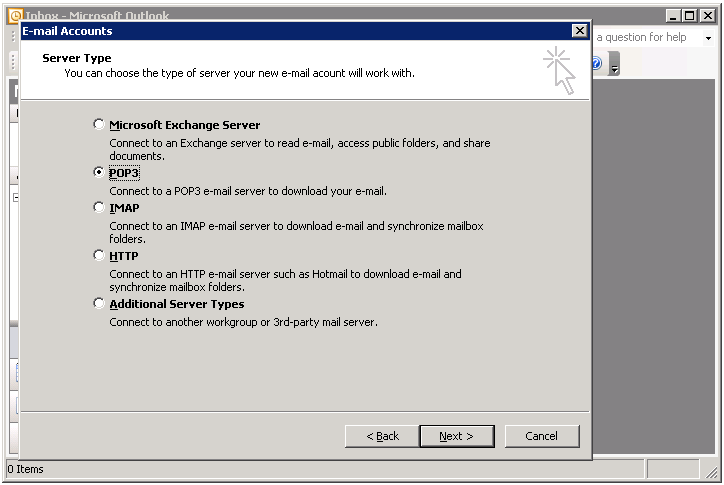 Provide necessary information and press More Settings... to configure ongoing server parameters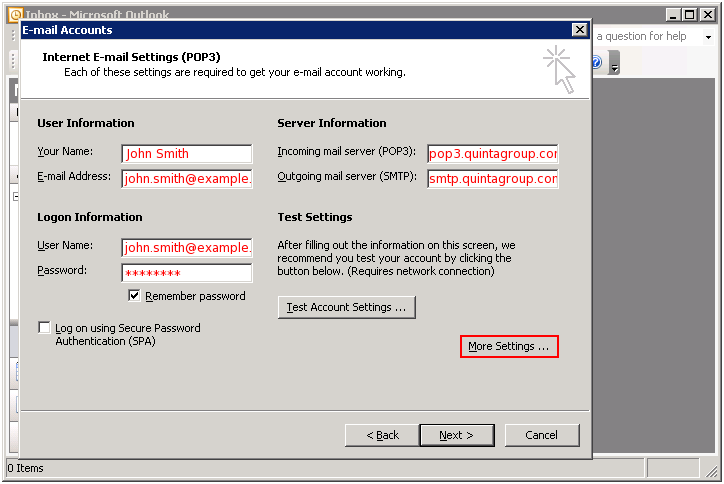 Activate My outgoing server option, provide your username and password and press OK to save changes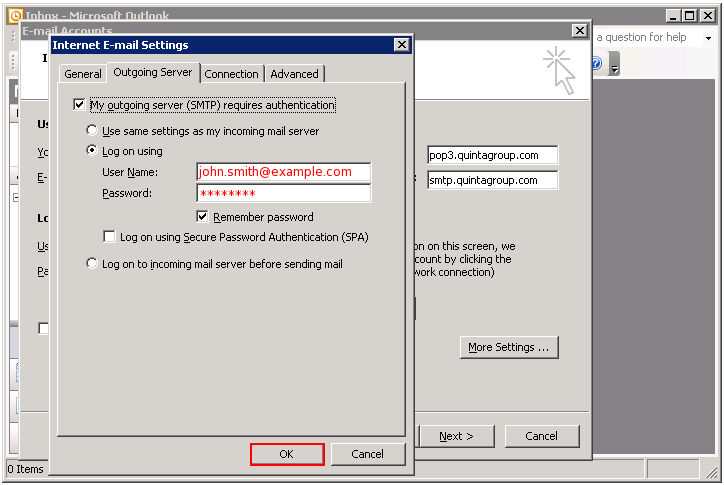 Now press Test Account Settings... to test your account: wait untill all the tests are completed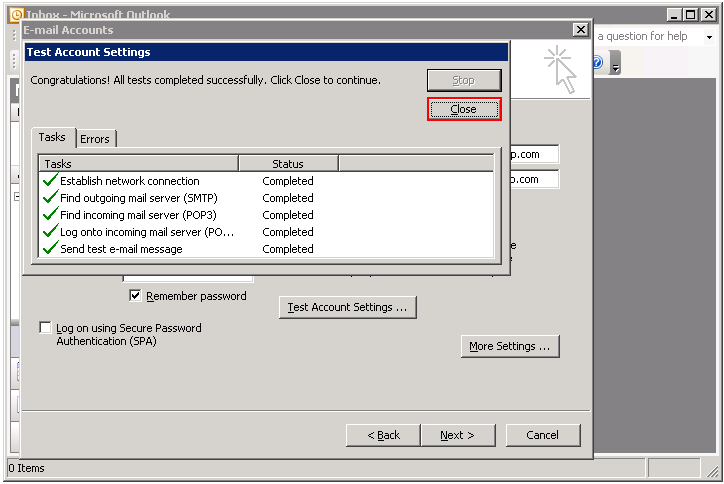 Close tests window and press Next button. That's all - you can Finish your account setup.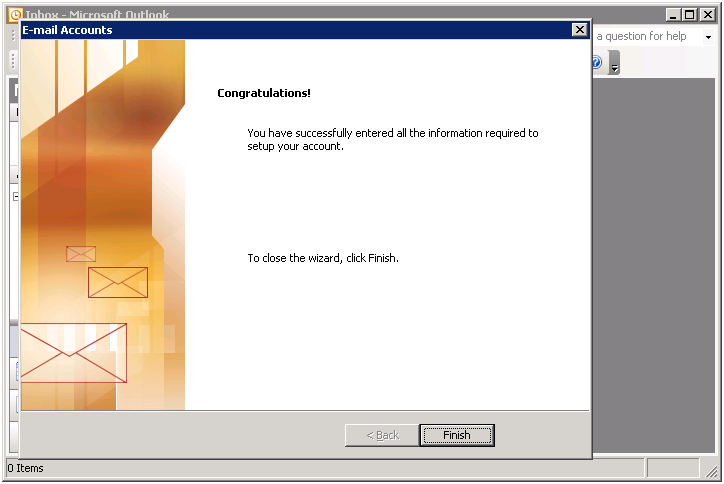 Secure Connection
If you want to make sure your emails are sent/received via secure protocol - see instruction for setting up Secure connection in Outlook.