The following tutorial explains how to edit diazo SkyCream Theme slogan on a Plone 4.2 website.
SkyCream diazo theme slogan is displayed at the top right area.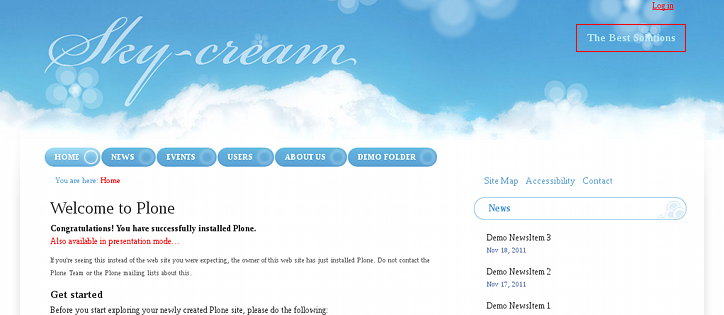 You can change theme default slogan The Best Solutions to your own via Diazo Theme : Site Setup -> Diazo Theme -> Advanced Settings tab.
Note: For Diazo Support extension starting with 1.1b1 version, proceed to Site Setup ->Theming -> Advanced Settings tab.
In Parameter expressions textarea change slogan parameter value:

Save changes and new slogan will appear throughout the whole site.
If the parameter has no value, than the slogan will not be displayed on the website.