Portal Slogan is displayed on all pages, independently of what folder you are in or how Coral Skin looks there. Slogan is the same on both the front page:

and inner site pages:

Slogan can be changed to your own. Anyway, it will be the same on all site pages. To change a slogan to your own - edit the document with slogan shortname, that is in the root of the site: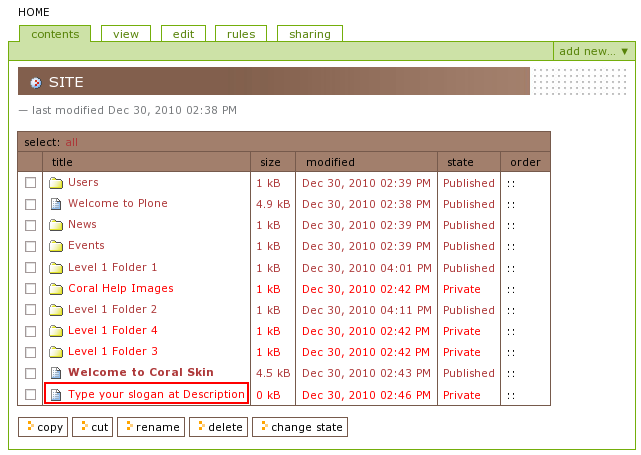 Slogan should be typed in this document's description. Change the existing 'Business Company. The Best Consulting Solutions...' to your new slogan.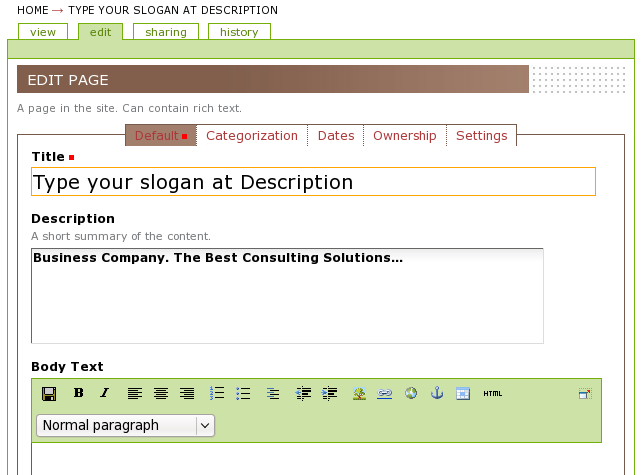 Save the changes.