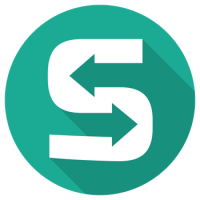 Shuup is an open-source e-commerce platform easy to use, customize and scale. It is reliable and user-friendly, uses common standards that will promote your web and mobile presence. Shuup was built on top of the powerful Python web framework - Django. Its architecture provides secure work and advanced features for your store. This e-commerce framework allows to use responsive templates and themes that will make customization easy.
Shuup aims at satisfying both sellers and buyers: features B2B, B2C, and multi-vendor stores. On the one hand, store is easy to manage and maintain. On the other hand, feasible interface and design make user experience pleasing. Shuup store features unlimited products, product types, and categories. Built-in features also include customer groups and customer property management. You can add person or company contacts, integrate Stripe payments and customize checkout process.
This e-commerce platform has responsive, mobile-friendly and customizable admin and front end; multi-store and multi-language support; easy-to-use CMS. Notifications can be attached to any event. Shuup's infrastructure offers almost limitless modification and integration possibilities to make your store unique. If you want to enhance Shuup store, you can use Marketplace - it allows developers to share or sell new add-ons. Among the capabilities offered there are:
CRM, ERP and POS systems
Payment gateways
Shipping
Analytics
Customer engagement
Customer retention
Reporting
Inventory
SEO
Website design
Email
Newsletter
Shuup framework is extremely efficient and grants you as much or as little control over the code as you wish. Store can be customized via easy plug and play marketplace. If you have experience in coding, you can enhance your solution yourself or develop new add-on for other users.
This platform can be applied for both B2C and B2B commerce. B2C shop is very attractive and popular among internet users, while B2B market share is constantly growing and brings more income. At the same time B2B shop management is more demanding. Solutions like Shuup, that can adapt and cover diverse business needs, have huge potential.
Shuup can handle heavy traffic and big number of products. Additionally, it is scalable, so it can suit business of any size. Since Shuup is open source solution, it allows to lower the cost of development but maintain high level of quality and reliability. For more information visit Shuup website.