Pinax is an open source platform for rapid website development. It is build on top of of Django, a high-level Python Web framework for clean, pragmatic design; available under an MIT license.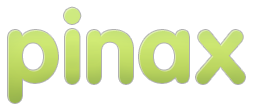 Pinax project was founded in 2008 by James Tauber under the name Django Hot Club like the jazz band founded in France by Django Reinhardt. Initially Pinax was used to create a social network, that later spun off as Cloud27. As of now it can be applied to any kind of web project development starting from corporate websites to online games.
The idea behind the Pinax Project is allowing you to reuse Python web applications in your web projects to avoid building everything from scratch. That's why choosing Pinax as web framework will definetely make your work a lot easier. The platform is highly regarded in the Python community, and said to have the potential to overshadow such a large, open source, content management system as Plone.
Core features include:
Openid support
Email verification
Password management
Site announcements
Notification framework
Task and issue management
Wikis
Blogging
and many more.
You may find out more about the project by visiting its official website: pinaxproject.com
Pinax is all about you reusing software in a smart way. If you want your website to be consistent and easily maintained, we offer a wide range of services, catered towards deploying a website on open source platforms. Please feel free to contact us at anytime to request a quote and learn more about our services.