Prototyping is the quick construction of a model that aids in product evaluation without spending money on real development.
It encourages efficient dialogue.
Prototyping cuts down on development time.
It reduces the likelihood of making expensive mistakes subsequently.
However, the desire to create something unusual, particularly imaginative and distinctive prototypes frequently takes time away from other crucial activities, and we eventually find ourselves with a vast bunch of work.
Through a repeatable process that results in a model or design of those requirements, business analysts employ prototypes to extract and validate the criteria from the stakeholders.
Additionally, prototyping is employed to evaluate design alternatives, improve user experience, and serve as the cornerstone of the ultimate business solution. The prototype functions by creating a preliminary model of the prospective final solution.
Why Prototyping Is Important?
1. It saves your time.
Since the prototype is always quicker than the actual implementation, aim to spend as much time as you can in this stage. Build, test, assess, and then repeat. The implementation will go more quickly the more you have understood the design issue you are attempting to solve.
2. You can better comprehend the issue by prototyping.
People frequently skip prototyping because they believe they already know the answer. Everyone does it (including myself), and it's one of the rare situations in which experience can actually work against you because your dependable "best guess" prevents you from looking further for the correct response.
3. Your money is saved.
Due to the fact that the prototype saves time, your development process will also become more cost-effective as a result of the reduction in the length of the development cycle.
Prototyping also requires fewer resources than a full design and development team. One person can create prototypes while the rest of the team is later brought in. It is even better to involve the entire team and work on several prototypes at once.
4. Get going right away.
On a personal and professional level, procrastinating is an issue. There are many viewpoints, concepts, and restrictions. By lowering the threshold and making the initial step less dramatic, prototyping enables you to get going right away. You can scratch one suggestion off the list and continue, since perhaps the initial prototype wasn't all that wonderful. Prototyping makes the process move forwards.
Who Ought to Prototype?
Everyone needs prototyping! First and first, BA (Business Analysts), then UX experts, designers, developers, businesspeople, etc. Yes, some people are better at it than others, but rather than obtaining a particular quality, it's more about a method and an attitude. All the aforementioned groups stand to gain by incorporating prototyping into their work, and many of the prototype tools available today are so easy to use that anyone can get started.
What Are the Best Prototyping Tools to Use?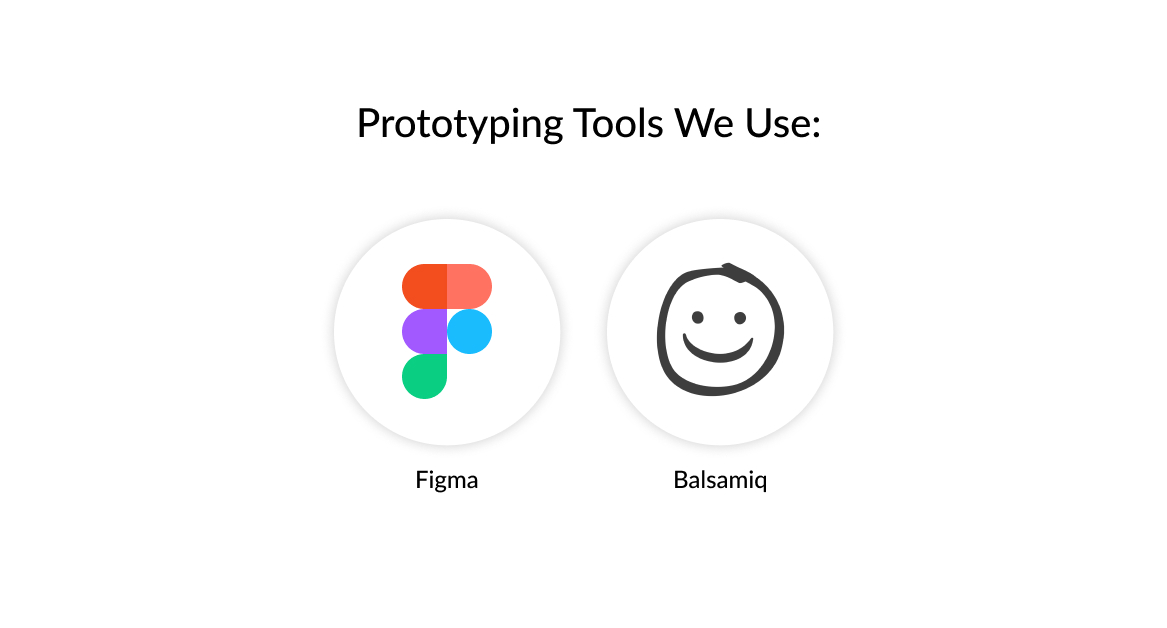 The advantages of prototyping online tools are clear: they are simple to use and don't require any specialized knowledge to comprehend how they operate.
Working with such technologies in a dispersed team and directly with the client is incredibly convenient.
Some platforms also offer pre-made layouts for interactive elements like blocks, which is similar to how an online website builder works.
Here are two examples of the most popular prototyping tools.
Figma Prototyping
Figma has established itself as the ideal tool for the full design workflow and is sometimes referred to as the full-fledged platform. The tool offers native software for both Windows and Mac and is totally cloud-based.
Millions of designers love Figma for a variety of reasons, including those hired by Quintagroup. First, it enables moving on to physical implementation, relying on the prototype generated. The responsive grid option is supported by Figma, so you may edit on any smartphone. It also aids in automating the hyperlink-creation procedure.
Of course, there are a ton more Figma features that are worthwhile mentioning. Whether they are professionals or are just starting out in the realm of design, millions of designers throughout the world use it exclusively.
Balsamiq Prototyping
Balsamiq is another prototyping tool used by Quintagroup experts. This wireframe tool is often employed in the software development process's discovery phase.
This program, in contrast to Figma, is solely focused on prototyping. With the help of Balsamiq's entire collection of templates, practically any interface component may be altered to fit a particular situation.
Overall, Balsamiq offers fundamental building blocks (icons, lists, buttons, menus, tables, bars, and breadcrumbs) appropriate for designing any user interface, including those for complicated systems and mobile apps. Despite how straightforward this tool may appear at first glance, it enables users to build reliable interactive prototypes with links. A finished prototype may be archived as a ZIP file, PDF, or PNG file.
What Is Empathy Map?
User interface (UI) designers should not only have a thorough understanding of their target audience, but also efficiently communicate with other team members. Strong, essential tools for achieving both are empathy maps, which are extensively utilized in the agile and design communities.
The knowledge we have about a specific sort of user is expressed through a collaborative representation called an empathy map. It externalizes user knowledge to: 
comprehend user demands
support decision-making
The user is positioned in the center of a traditional empathy map, which is divided into 4 quadrants (Says, Thinks, Does, and Feels). Empathy maps, which are neither chronological nor sequential, offer a glimpse into a user's character as a whole.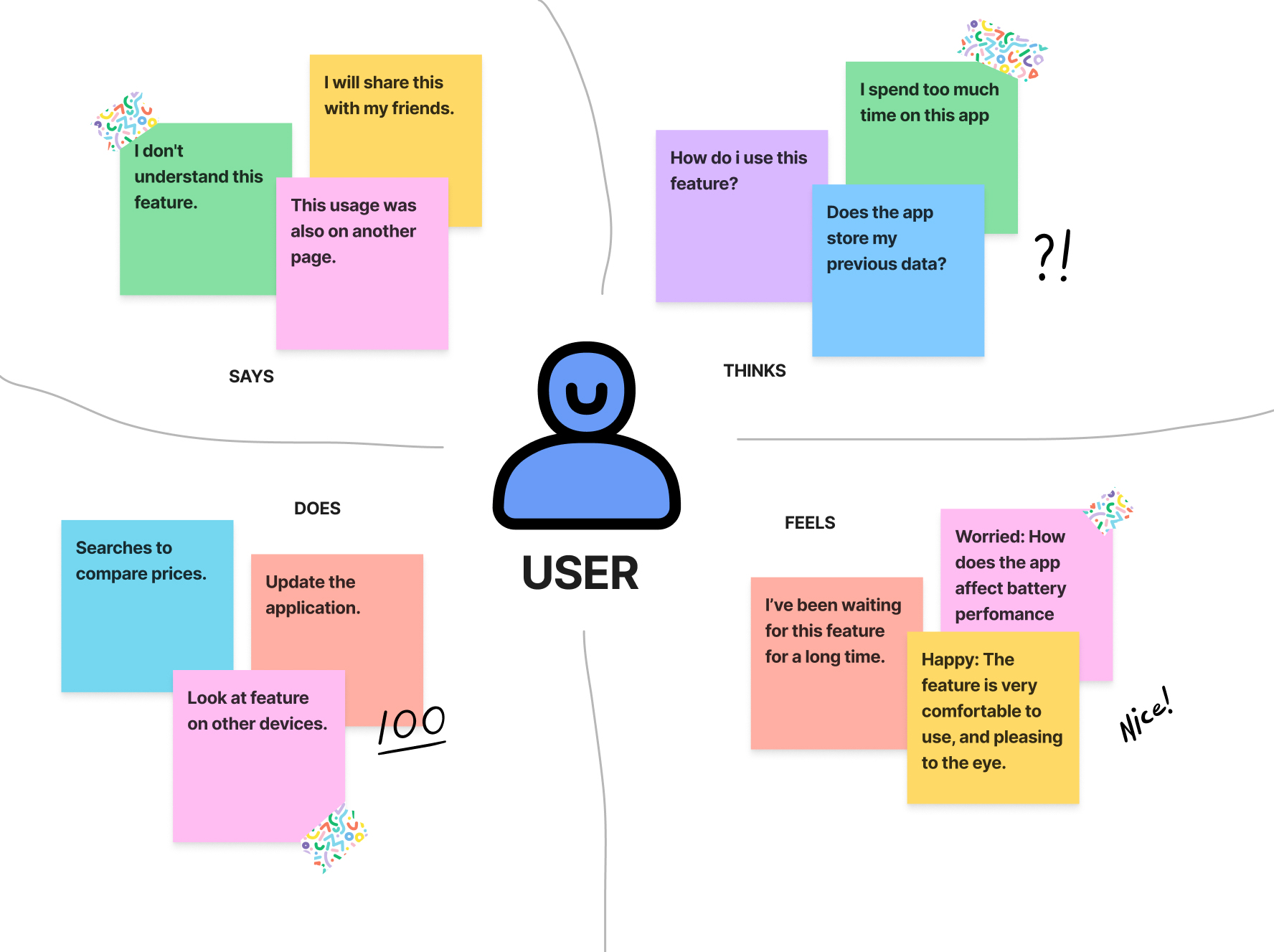 Overall: Why Should You Hire a Business Analyst?
Before spending time and money on the development process, prototypes are used to show users the general design concept. Early in the product development process, changes can be made more easily than after the complete business solution has been developed. While you are still creating and building the solution, prototyping enables you to get customer feedback. The design process relies heavily on prototyping since it enables rapid idea testing and improvement in order to produce the desired commercial outcome. Prototyping can be used as a type of research prior to other design phases, allowing us to investigate the issue areas, communicate with the stakeholders, and identify opportunities for advancement and improvement.
As you have already discovered, prototyping plays a huge role in the development process, Quintagroup can help you hire a BA, UI expert, or UX professional. They will help you establish information architecture, create an empathy map, and design a prototype. Contact us if you are ready to fill your company with the best staff ever.