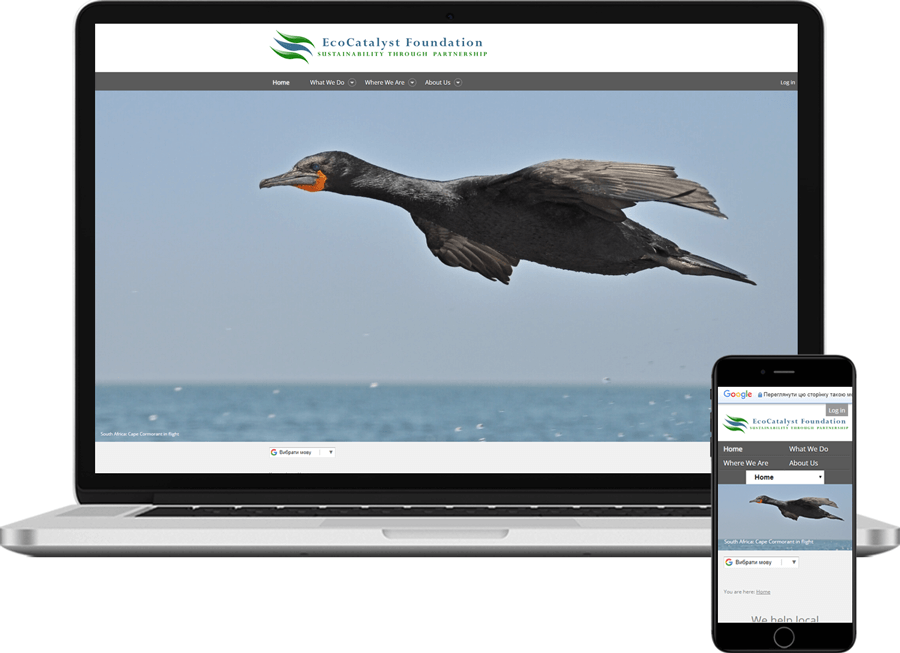 The EcoCatalyst Foundation (ECF) was founded in 2000 with the mission of improving the environment of Central and Eastern Europe by providing direct program support to Central and Eastern European environmental organizations, educating the public in the U.S. on Central and Eastern European environmental issues, and promoting environmental exchange programs.
Client Objectives
Website design, based on Pacific - premium Plone theme
Plone - Salesforce Integration
Social Media Integration
A seamless experience for mobile and tablet users
Quintagroup Solution
While setting up the Plone website and deciding on the website design, the EcoCatalyst Foundation opted for Pacific, a premium responsive Plone theme for Plone 4.2. The customer was more than satisfied with the theme features but needed to make sure the overall visual design reflects ECF goals and values, so it was agreed that Quintagroup would provide the theme customization service.
The next challenge was posed by integrating Plone with Salesforce CRM. The client was especially interested in Web-to-lead forms feature that allows submitting information from a Plone form into Salesforce.com. With that in mind, Quintagroup installed Salesforce Base Connector to provides access to the Salesforce API and Salesforce PFG Adapter for PloneFormGen that writes data from the contact form to Salesforce.com.
The EcoCatalyst Foundation wanted to use social media as a channel to promote their activities, efforts, and values, including raising environmental awareness. The website visitors could follow the organization and keep abreast with the latest ECF news on Facebook, Twitter, and Linkedin.
Successful outcome
Active Quintagroup's efforts yielded ECF an online presence to match their offline reputation. A multitude of compliments has come in from the foundation for completing the project on time and on budget. Here is one of them:
The Quintagroup provides excellent SalesForce, enabled Plone based web hosting and content management system services at a great value. The Quintagroup team was very customer needs focused, helpful, and provided prompt quality support throughout ECF's web site development process. I highly recommend them!
Apr 2, 2013
Robert Loftur-Thun
Interested in learning more?
Quintagroup is a seasoned provider of web solutions and can give expert advice to assist your business or organization online. Contact us today to learn more.