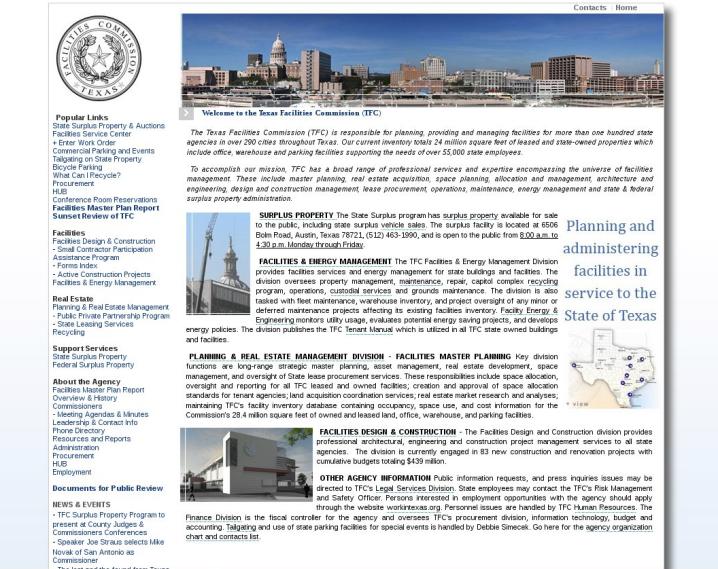 Through the more than 80-year history of TBPC and its antecedents, the agency has been mandated to provide goods and services, facilities, facility management and facility maintenance for the State of Texas. The TBPC was originally established in 1919 as the State Board of Control, which mandated consolidation of the State's purchasing, printing, and property management functions. The State Purchasing and General Services Commission replaced the State Board of Control in September 1979. The agency's name was changed again in 1991 to the General Services Commission. The General Services Commission (GSC), the TBPC's immediate predecessor, was abolished in 2001 by the 77th Legislature.
The Texas Building and Procurement Commission is responsible for several essential support services for fellow state agencies, institutions of higher learning and other bodies of government.
For the time being the TBPC (The Texas Building and Procurement Commission) was transformed into TFC (Texas Facilities Commission). Site skin was modified and now TFC website can be reached at Texas Facilities Commission.