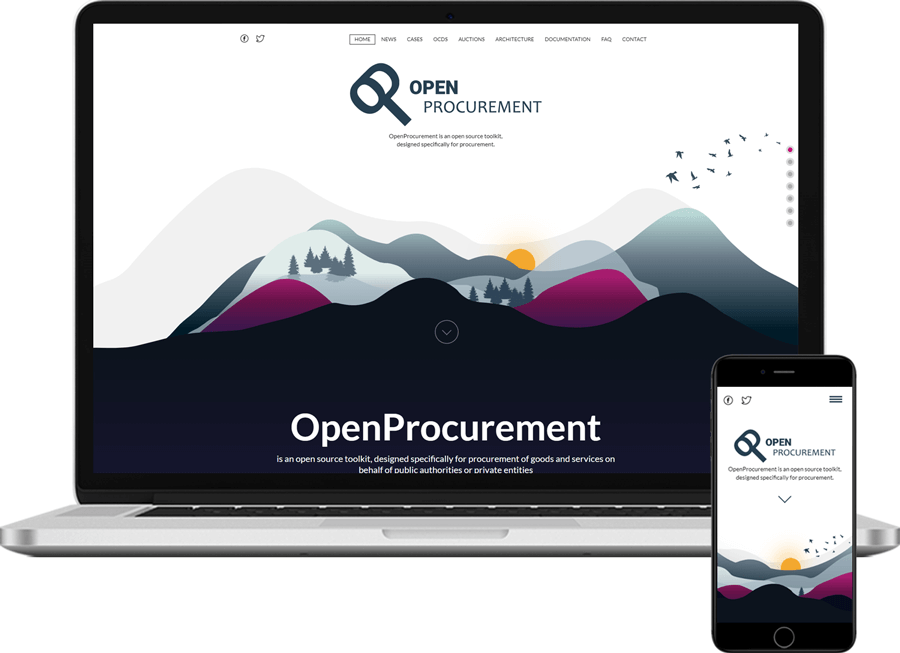 Project Outline
The OpenProcurement.io project allowed us to show off our creative and technical expertise. The website is dedicated to an open source toolkit, designed by Quintagroup specifically for the procurement of goods and services on behalf of public authorities or private entities. OpenProcurement was initially developed for ProZorro, a procurement system, implemented to support public procurement in Ukraine. Later OpenProcurement open source software has been used by other state and commercial projects since it is flexible enough to handle all shapes and sizes of government and private sector procurements.
Quintagroup Solution
Quintagroup developed a concise yet striking design for the OpenProcurement.io project. The website is responsive - it adapts to the visitors' device, be it a mobile phone or a tablet. Modern look, clean layout, and tailor-made content put a spotlight on the toolkit's main features.
The delivered solution was built using Plone 5 - easy content management, security and our extensive expertise made it the most optimal choice. We also applied JavaScript (Vanilla JS) for some style effects like the parallax principle.
The resulting OpenProcurement.io portal is highly optimized and easy to administer. Our first-hand knowledge of the product and lack of restrictions allowed implementing the ingenious and thought-out design that calls to action. 
Quintagroup is a seasoned provider of web solutions and can give expert advice to assist your business or organization online. Contact us today to learn more.