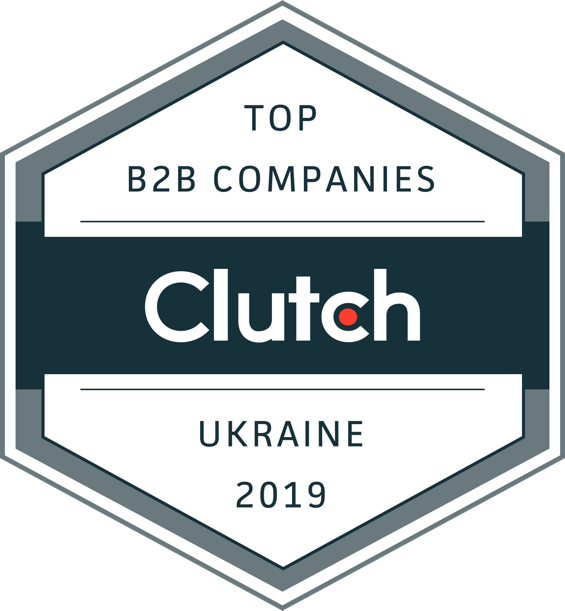 For over 15 years of its existence, Quintagroup has proved itself as a professional software development company and a tried and true partner that can be relied on. And today we are excited to announce that Quintagroup has been recognized as a top B2B company by Clutch!
Since the software development world is changing rapidly, our team prides itself on constant self-development, open communication, and innovative technological solutions. We think of this Clutch award as a celebration of the diligent work of our team in Python, Django, DevOps, and JavaScript development.
Based on client reviews, offered services, and industry leadership, Clutch B2B research on the best business services companies relies on the interviews they conducted with clients and relevant business data they collected on the companies. Their reviews help buyers find trustworthy companies to invest their time and money into.
Using these data-driven insights, the company compiles the lists of best service providers in specific regions and industries. For instance, Quintagroup is also honored to be among the Top 5 Django & Python Development Companies. This recognition is achieved due to our long-term experience in crafting powerful solutions that enables us to work efficiently and effectively, paying attention to the smallest details in partnership with both small and large customers. We approach each client in an individual manner and respond to their needs with a custom-tailored approach that is based on a comprehensive vision of the project.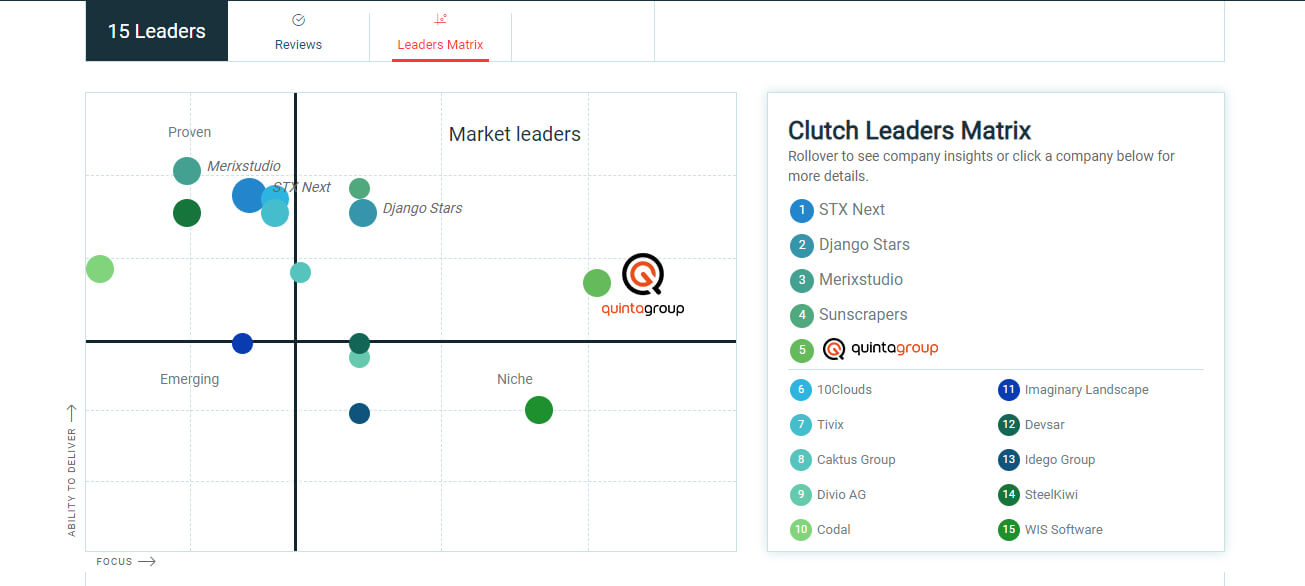 Besides, Quintagroup is listed as one of the best firms on The Manifest, an online B2B research guide for prospective buyers and entrepreneurs. We can also be found at the Visual Objects list of top web developers in Ukraine. A Clutch sister site, Visual Objects allows companies to showcase their work to customers through online portfolios.
Certainly, featuring Quintagroup as a leading provider of software development solutions would be impossible without the loyalty of our clients. We want to thank our clients and customers for their support and reliability.
And no doubt, the award is the achievement of each and every member of our multidisciplinary teams of professionals that master at a comprehensive assessment of all requirements, flair for design, solid technical skills, and thorough detecting of all bugs and vulnerabilities. You rock, guys!
If you are looking to get started on a project, feel free to contact us today!