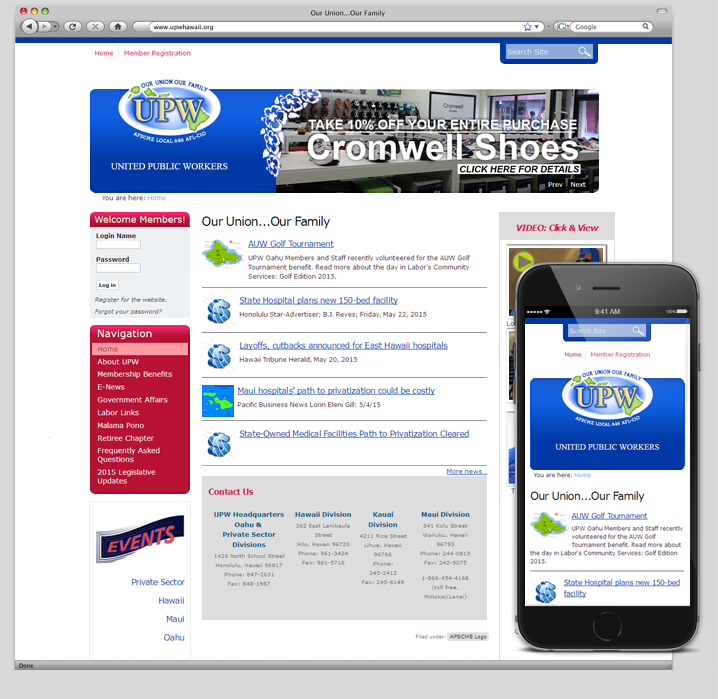 The United Public Workers union is the only union in Hawaii that has both public sector and private sector members. Union successfully served its membership in public and private sector contract negotiations, and in improving member benefits. UPW also plays an important role in fighting against privatization.
Initially, UPW was a small group of Hilo road workers in 1944 and a part of a social movement designed to bring more economic and political resources to Hawaii's working class families. Now it became one of Hawaii's major unions.
Project Outline
upwhawaii.org - is an union's site, powered by a Content Management System based on Plone. The site outlines various service components and encourages visitors to subscribe/unsubscribe to different newsletters. Newsletter functionality was implemented to upwhawaii.org with the help of PloneGazette Product.