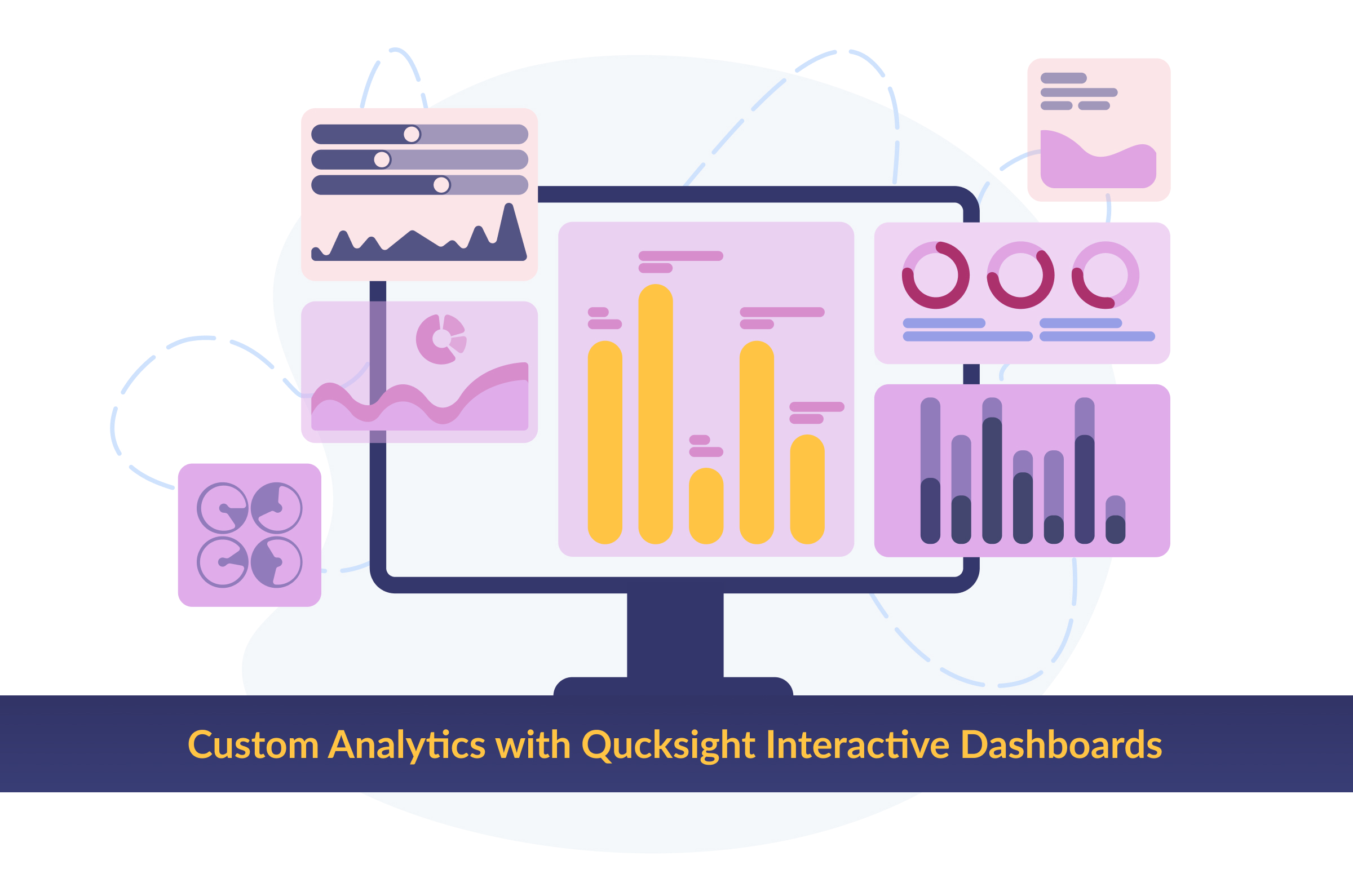 Let us introduce the practical reasons to embed Quicksight Dashboard into a Website. 
With conventional bi approaches, getting useful information from data might take time, as they pull many technical issues along. In addition, traditional bi tools facilitate data engineering teams to deliver connectivity and continuous integration, which brings a lot of complexity and delays to the process as a whole. They also operate in different systems that are only sometimes connected to one another.
Having a site or web application, you can get all the added BI power of a QuickSight, with interactive dashboards with real-time visualizations, AI-driven insights, collaboration tools, embedded analytical visuals, data preparation capabilities, fast query times, data access control, and access to S3, Redshift, Athena, and RDS data sources. Additionally, you only pay for the services you really use with Amazon's pay-per-session pricing.
Quicksight will introduce to you the world of straightforwardly visualized analytics. One of the most exciting features of Quicksight is its ability to create interactive embedded dashboards. With embedded dashboards, you can quickly deliver custom analytics views to anyone, allowing them to interact with the data and gain insights in their way, all from a secure, hosted endpoint. For example, a business leader could have an interactive dashboard embedded into their website or internal intranet, which they can update and view daily.
Let's discover the "whys" and the "hows."
What Makes Embedding Quicksight Dashboard into a Website Different?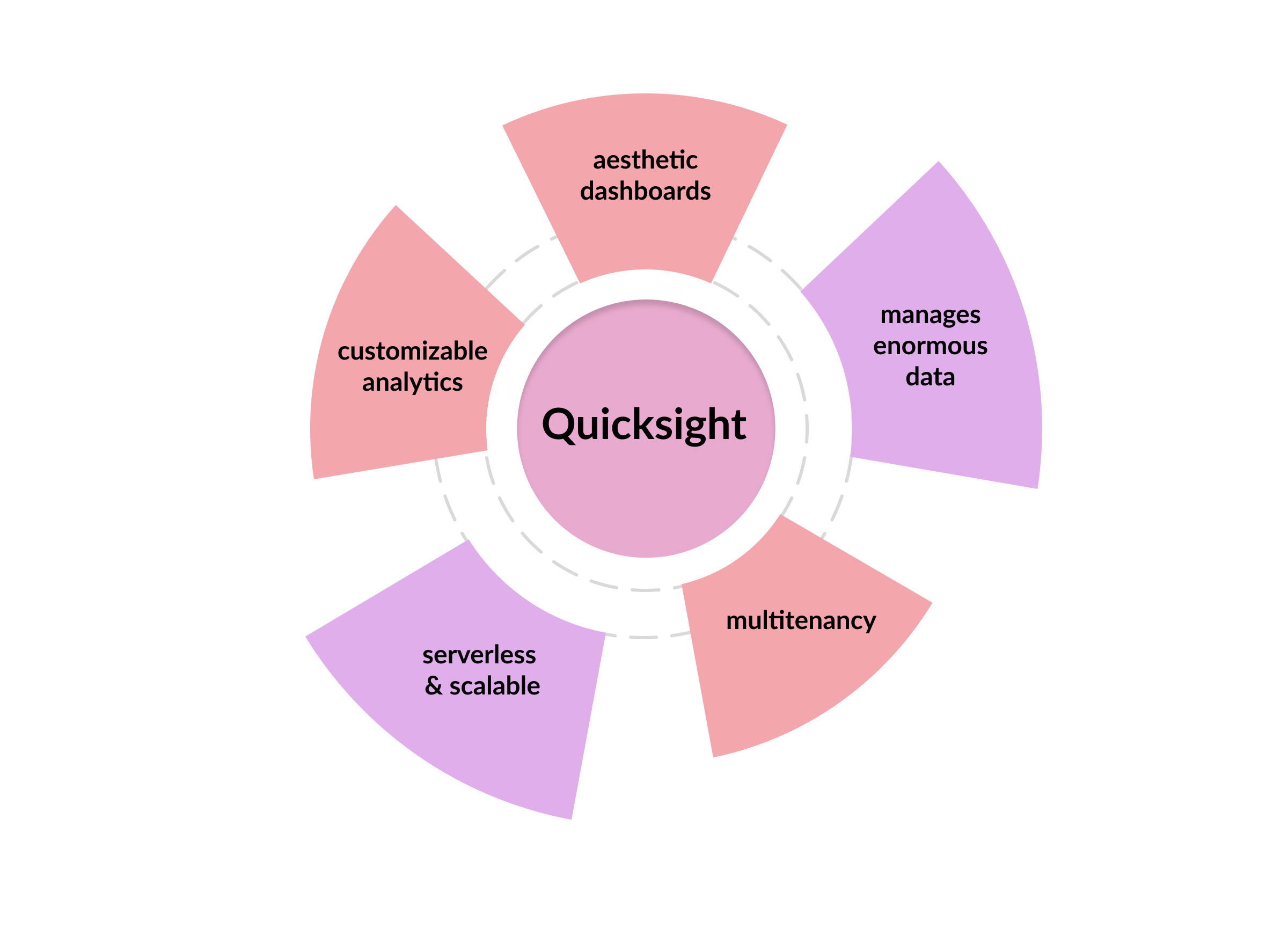 The strategy for developing an embedded analytics functionality must meet the needs of contemporary applications. It must be scalable, manage enormous volumes of data without sacrificing efficiency, and connect smoothly with the application's user interface. In light of these requirements, picking the appropriate approach gets highly crucial.
Although it gives you more freedom, creating your embedded analytics system has many drawbacks. To handle the application's data processing requirements, you must employ data engineers to ensure data connections and UX developers to create the visuals. Also, there is a need to maintain a separate infrastructure. Building anything like this may be costly, energy-consuming, and challenging.
Moreover, most solutions are server-based. Therefore, they require scaling, continuous maintenance, and additional infrastructure deployment. However, the pay-per-server pricing for these systems is constrained and needs to meet the demands of end customers who employ session-based use models to access apps.
QuickSight enables you to integrate interactive dashboards and visualizations into your applications without sacrificing the freedom to customize the appearance and feel of your public analytics.
With the help of QuickSight's serverless design, your applications may be scaled automatically from a few users to many thousands without the need to construct, set up, and maintain an analytics infrastructure.
Embed Amazon Quicksight into a Website: Here Are the Options
Data is the foundation of many decisions we make in our lives and the businesses we invest in. It's never been more critical to our success than it is now. Luckily, Amazon QuickSight is here to help. Embed dashboards, individual visuals, full consoles, and search bars in your applications to take your data analysis to the next level.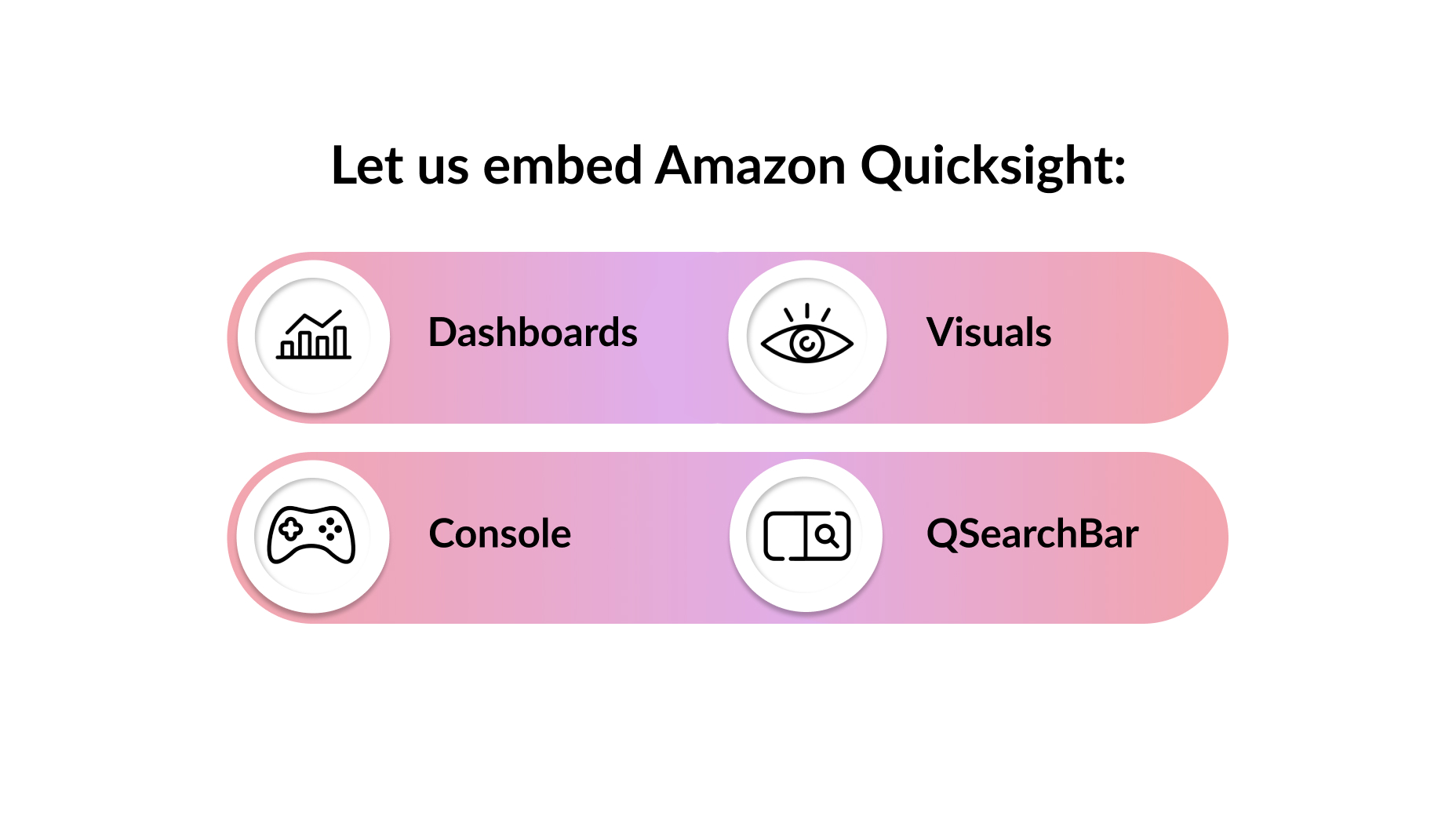 Dashboard Embedding: Quintagroup experts can incorporate dashboards – collections of visualized data – into your websites or applications using dashboard embedding. Through interactive dashboards, you will get quick summaries of data. 
Visual Embedding: We can add one or more charts or visuals to your website or application with visual embedding functionality. Using this embedding for an in-depth analysis showcase is best because it offers a specific view of a particular data set.
Console Embedding: Full interactivity is possible thanks to console embedding, which enables the entire QuickSight console. This type of embedding fully supports data analysis and exploration. It is suitable for skilled web admins who can make changes to QuickSight analytics visualization independently.
QSearchBar Embedding: Users may instantly search and interact with data straight from the embedded search bar thanks to QSearchBar Embedding, which enables users to embed a search bar on their websites or applications directly linking with QuickSight.
More of Amazon Quicksight Embedded Analytics Advantages 
Customized Visuals of Your Data
Quintagroup experts can easily integrate interactive dashboards and visualization into your apps using Quicksight. 
To guarantee that Quicksight dashboards smoothly match the appearance and feel of your application, Quicksight lets us customize the visualization by changing the styles and fonts.
Serverlessness is Your Friend
Quicksight has a serverless architecture that automatically scales from tens to hundreds of thousands of users, eliminating the need to set up, configure or manage servers.
It is self-controlled, so you never have to worry about manually upgrading to a newer version.
Multitenancy
QuickSight multitenancy means that service customers can create their own "space" or "environment" within QuickSight. This "space" or "environment" is fully isolated and private from all other service customers. It allows each customer to administer and maintain their own set of resources without impacting any different environment or customer. This ensures that each customer can customize their environment without worrying about changes affecting other customers. In addition, the feature gives them more control over their data and analytics solution and provides the security and privacy of their data.
Pay Only When You Use
Gaining insights from your data is flexible and affordable with Quicksight's pay-per-use pricing. With this method, you may adjust your spending up or down based on your current demands and budget without signing a long-term subscription. Instead, you only pay for the resources you use, saving money on subscription fees. In essence, it indicates that your costs increase as you use more and decrease as you use less.
High Connectivity, Streamlined Workflows
Quicksight provides a comprehensive set of SDK APIs that make connecting dashboards with any application easy to automate and manage tasks. This includes relocating dashboards across Amazon accounts, automating deployment, and controlling user access using Single Sign-On (SSO). Thus, developers can seamlessly integrate their applications with the powerful analytics tools provided by Quicksight, streamlining complex workflows.
Wrapping Up
At Quintagroup, we understand how important it is to make data accessible in a user-friendly way. Our experts can help you embed a Quicksight dashboard into your website securely and efficiently. We offer a wide range of services to meet the specific needs of your project, such as developing custom data visualizations, integrating data sources, and setting up an analytics framework. Our experts guarantee professional, responsive, cost-effective solutions to ensure your data is presented most compellingly. 
Contact us to discuss how we can help you to bring your data to the forefront.