Nowadays, AWS is considered to be one of the most trustworthy IT management companies that offer to its customers such resources as cloud computing, storage, database etc.
Recently an important event has taken place in Australia. In June, Australian government has clinched a three year deal, according to which, all the organisations, agencies, big and small companies under control of Australian government, get clearance to purchase AWS services. It concerns not only federal government agencies, but also educational institutions, for example, universities.
This agreement makes the purchase process easier for agencies, meaning that there is no need in signing separate contract terms for each one. To put it simply, here we have a "self-service' and "low administration" policy.
According to Stuart Robert, Minister of Government Services in Australia, such "a simplified procurement model" based on economies of scale will greatly reduce and save both government and taxpayers' costs. Now, company owners devote their time and money not to signing and negotiating contracts, but to much important missions on developing and improving their businesses.
AUSTRALIA ADJUSTING TO AWS CLOUD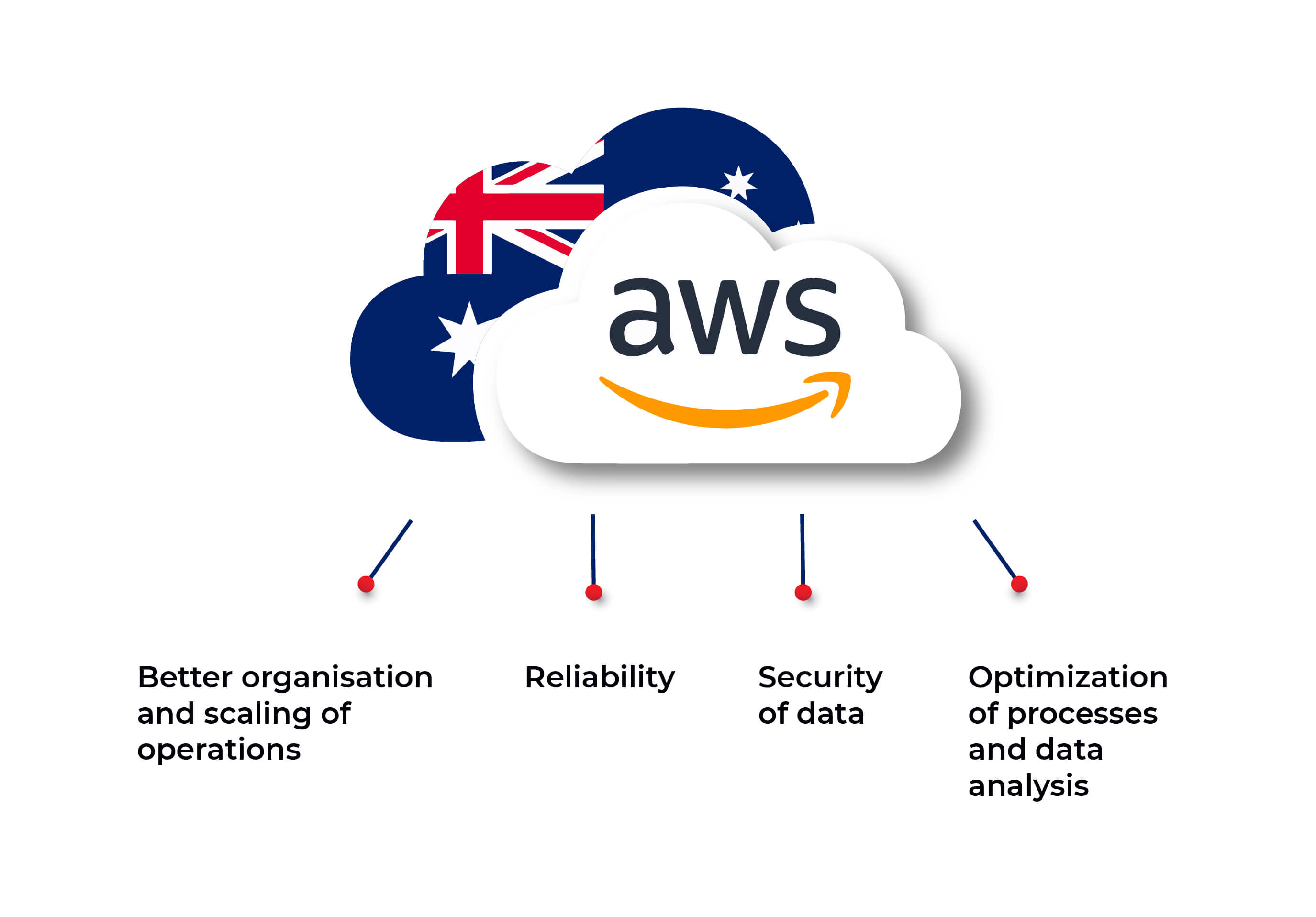 Compared to previous attempts to adjust to cloud services, this time The Commonwealth of Australia is much more successful in embracing AWS services that turn out to be extremely needed in the area of genomic research, where vast volumes of data is to be stored. Research scientists who mainly work with data, admit that genomic research data is even harder to analyse and work with than Big Data. AWS, capable of crunching big data, has become a boon for researchers.
After the implementation of the agreement, Deloitte Access Economics (DAE) and Amazon Web Services (AWS) have surveyed the government and federal sector regarding the use of cloud and possible challenges they might have faced. The survey, titled Harnessing Public Cloud Opportunities in the Government Sector, has shown that 73% of the surveyed admit that the lack of skills and knowledge of how to use cloud services fetter them from making businesses more productive and efficient. 
Here is a piece of good news. Company owners and decision-makers have singled out main points, that can bring benefits:
Better organisation and scaling of operations, especially in times of a strong consumer's demand;
Optimization of processes and data analysis, that allows to save more time;
Reliability and security of data
Peter Moore, Regional Managing Director for Amazon Web Services, says that for years, in Australia, there was a cloud policy. Of course, it was not flawless. It lacks guidelines on the use of cloud in public operations. Therefore, they came up with the idea that they needed a specific system that would explain how to make use of cloud and handle data.
Today, the government is firm in its decision. One of the main tasks is to put on speed when it comes to delivering of a new platform, better service, low necessity for maintaining and constant development.
QUINTAGROUP AND AWS SERVICES
As a software development company that has been delivering solutions for more than 15 years, Quintagroup cannot deny the fact that AWS is the leader among cloud service providers.
AWS has laid the groundwork for our biggest pet project based on Open Procurement technology. ProZorro is an e-Procurement solution that embodies electronic procurement system for the Ukrainian government. This complex system has been developed in order to make the contracting process visible and transparent and at the same time reduce paperwork. Due to scalability and storage place offered by AWS, the system processes huge volumes of data and information.